K150 Compact Remote Area First Aid Kit - Buy One Get One Free
K150 Compact Remote Area First Aid Kit - Buy One Get One Free
$

99.50
$276.00
Ex Tax:

$90.45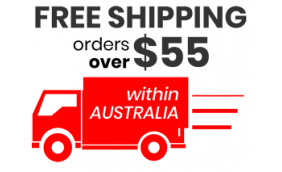 Australia's #1 Best Selling First Aid Kit!
K150 Compact Remote Area First Aid Kit- Softpack - Buy 1 Get 1 Free
with Snake/Spider Bite Cover



Our K150 Compact Remote Area First Aid Kit, two for one deal, is excellent value for money. It is our Most Popular Kit designed to provide comprehensive cover in most Remote Area situations.


Purpose:
The K150 Compact Remote Area First Aid Kit provides individuals and small groups with cover when traveling away from the urban environment.

This First Aid Kit is suitable for camping, bush-walking, fishing, caravan and 4WD enthusiasts. It is suitable for individuals, families ad small groups.

It has the added advantage of having the correct heavy elastic bandages to treat bites from snakes and other venomous animals and insects.


Features:
Risk Rating
Remote
item count

Items 40

(68 Individual Components)



nO. people covered

3-4

Case
Handles, Heavy Duty Cordura Fabric, Softpack
Type
Portable
Locale
Urban and Remote
cOLOURS
Camo, Green, Red

size


L28 x W10 x H15cm Weight 800g

It provides assistance with:
Wounds, Grazes, Abrasions, Scratches, Cuts, Splinters, Punctures, Amputation
Snake Bite Cover
Spider Bite Cover
Strains, Sprains, Tears, Bruises, Dislocations, Fractures
Scalds, Burns
Eye Injury
Mouth and Tooth Injury
Exposure to Cold or Heat
Stings, Bites
Included in this kit is our famous First Aid Kits Australia Basic Hints Guide, with information on how to manage various accidents, injuries and emergencies.


Other Considerations:
BUY ONE GET ONE FREE !!
| | | |
| --- | --- | --- |
| CODE | COMPONENT | QUANTITY |
| SAVRC1 | Antiseptic sachet-1g | 2 |
| BDCH04 | Bandage - Crepe Heavy - 10cm x 1.5m | 2 |
| BDWB03 | Bandage - Crepe Hospital - 7.5cm x 1.5m | 2 |
| SGBS35 | Burn Gel Sachet - 3.5g | 2 |
| RM LWC05R | CPR Mask - Keyring - FAKA Logo - Red | 1 |
| CD1010 | Dressing - Combined - 10cm x 10cm | 2 |
| NAL003 | Dressing - Low Adherent, Lite - 7.5cm x 10cm | 1 |
| NAL001 | Dressing - Low Adherent, Lite -7.5cm x 5cm | 4 |
| BDWD13 | Dressing - Wound Dressing - No. 13 | 1 |
| BDWD14 | Dressing - Wound Dressing - No. 14 | 1 |
| BAF025 | Dressing Strips - Fabric - 25 Pack | 1 |
| EPXIXI | Eye Pad - Sterile Single Use | 2 |
| FANBA6 | First Aid Notes | 1 |
| SW7503 | Gauze Swabs - 7.5cm x 7.5cm - 3 Pack | 2 |
| GNL200 | Gloves - Blue, Latex Free - 2 Pack | 2 |
| KE190R | K150 - Medium Soft Pack Empty - RED | 1 |
| TAF312 | Paper Tape - Hypoallergenic, Non Woven - 1.25cm x 9.1m | 1 |
| SODI15 | Saline - Eye Wash & Wound Solution- 15mL | 5 |
| US13SB | Scissors - Sharp, Blunt - 125mm | 1 |
| SnakeCard | Snake Bite/Primivo Label Card | 1 |
| TAZT25 | Tape - Zinc Strapping - 2.5cm x 5m | 1 |
| BDTBLA | Thermal Blanket -185cm x130cm | 1 |
| BDTC11 | Triangular Bandage - Calico | 2 |
| USF125 | Tweezers - Fine Point - 125mm | 1 |
Marketing
GTIN
9350989005000