K140 Travel First Aid Kit - Softpack
K140 Travel First Aid Kit - Softpack
$

34.50
$79.00
Ex Tax:

$31.36
Product Code:
K140
Availability:
In Stock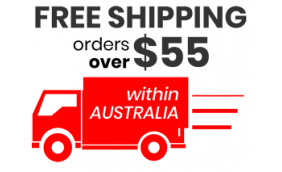 Our K140 Travel First Aid Kit is ideal for any traveler. It is lightweight and durable, ready for any trip, just throw it into your backpack. This First Aid Kit has SNAKE BITE COVER!

Purpose:

The K140 Travel First Aid Kit provides assistance for one person, within one hour of medical attention, and who suffers minor injuries.

Features:
| | | | |
| --- | --- | --- | --- |
| Risk Rating | Low | item count | Items 29 (Individual Components 72) |
| no. people covered | Individual | Case | Zipper, Lightweight, Handle |
| Type | Portable | Locale | Urban |
| COLOUR | Green/Red | size | L28 x W9 x H15cm Weight 700g |

It provides assistance with:
Wounds, Grazes, Abrasions, Scratches, Cuts, Splinters, Punctures

Strains, Sprains, Tears, Bruises, Dislocations, Fractures

Scalds, Burns

Eye Injury

Exposure to Cold or Heat

Stings and Bites


Included is the First Aid Kits Australia Basic Hints Guide with information on:
CPR, Choking, Shock, Bleeding, Heart Attack, Stroke, Vital Signs, Allergies, Head Injuries, Diabetes, Asthma, Epilepsy, Venomous Bites and Stings, Poisoning

Other Considerations:
If you are outside one hour of medical facilities you should consider a larger First Aid Kit.

Talk to your doctor about vaccinations and medicines

Consult with the Australian Government's Smart Traveler website for up to date information about your destination

First Aid Training saves lives.
| | | |
| --- | --- | --- |
| CODE | COMPONENT | QUANTITY |
| BDCF02 | Bandage - Conforming - 5cm x 1.5m | 2 |
| BDCH04 | Bandage - Crepe Heavy - 10cm x 1.5m | 2 |
| BDTN11 | Bandage - Triangular - Non Woven | 2 |
| CD1010 | Dressing - Combined - 10cm x 10cm | 1 |
| NAL003 | Dressing - Low Adherent, Lite - 7.5cm x 10cm | 1 |
| NAL001 | Dressing - Low Adherent, Lite -7.5cm x 5cm | 1 |
| BDWD14 | Dressing - Wound Dressing - No. 14 | 1 |
| BAP025 | Dressing Strips - Plastic - 25 Pack | 1 |
| EPXIXI | Eye Pad - Sterile Single Use | 2 |
| FANBA6 | First Aid Notes | 1 |
| SW7503 | Gauze Swabs - 7.5cm x 7.5cm - 3 Pack | 1 |
| GNL200 | Gloves - Blue, Latex Free - 2 Pack | 2 |
| KE190R | K150 - Medium Soft Pack Empty - RED | 1 |
| PMVMDL | Label - Primivo Manufacturer Declaration | 1 |
| TAF312 | Paper Tape - Hypoallergenic, Non Woven - 1.25cm x 9.1m | 1 |
| UTSP12 | Safety Pins - 12 pack | 1 |
| SODI15 | Saline - Eye Wash & Wound Solution- 15mL | 5 |
| US13SB | Scissors - Sharp, Blunt - 125mm | 1 |
| UTS100 | Splinter Probes - 5 Pack | 1 |
| TAZT25 | Tape - Zinc Strapping - 2.5cm x 5m | 1 |
| BDTBLA | Thermal Blanket -185cm x130cm | 1 |
| USF125 | Tweezers - Fine Point - 125mm | 1 |

Customers that have recently purchased this item include:
Travelers
Backpackers
Road trippers in caravans
Off-roaders for the 4WD
Marketing
GTIN
9350989005130