Emergency Burn First Aid Kit - Small
Emergency Burn First Aid Kit - Small
$

28.50
$66.00
Ex Tax:

$25.91
Product Code:
KBURNS
Availability:
In Stock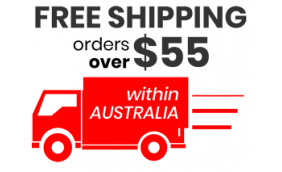 Our Small Emergency Burn First Aid Kit provides effective treatment for burn injuries.
Ideal for Workplace or the Home Kitchen, BBQ's, braziers and firepits.
It Includes hydrogel dressings & sachets to rapidly cool down burns, prevent further tissue damage and relieve pain.
Polyethylene Burn Sheets are used to cover burn injuries. They provide a non-adherent protective shield to protect the wound site and minimise infection.
Compact and easy to store.
| | | |
| --- | --- | --- |
| CODE | COMPONENT | QUANTITY |
| BDCF04 | Bandage - Conforming - 10cm x 1.5m | 1 |
| BDCF02 | Bandage - Conforming - 5cm x 1.5m | 2 |
| BDCF03 | Bandage - Conforming - 7.5cm x 1.5m | 1 |
| SGBS35 | Burn Gel Sachet - 3.5g | 10 |
| PSS003 | Burn Sheet - Polyethylene - Large - 60cm x 90cm | 1 |
| PSS002 | Burn Sheet - Polyethylene - Medium - 20cm x 20cm | 1 |
| PSS001 | Burn Sheet - Polyethylene - Small - 10cm x 10cm | 2 |
| BURNCD | Burns Instruction Card | 1 |
| DRBD10 | Dressing - Burn -10cm x 10cm | 2 |
| FAKALAB | FAKA Label - Circle Diameter 70mm | 1 |
| GNL200 | Gloves - Blue, Latex Free - 2 Pack | 2 |
| PMVMDL | Label - Primivo Manufacturer Declaration | 1 |
| TAF215 | Paper Tape - Hypoallergenic, Non-Woven - 2.5cm x 5m | 1 |
| KEH132 | Plastic Box for K101 - 190X135X68 | 1 |
| SODI15 | Saline - Eye Wash & Wound Solution- 15mL | 3 |