FIRST AID APP
First Aid Kits Australia's First Aid App is a must have. With offline and online functionality, means you can access important first aid help anywhere, anytime.
Simple, step by step instructions are easy to follow with click to call emergency services.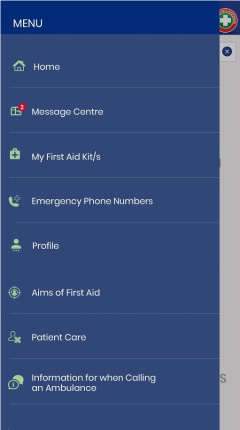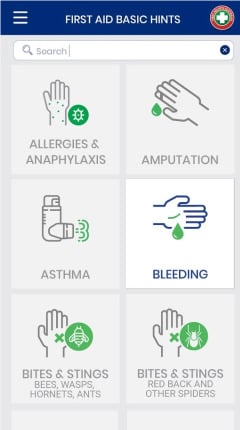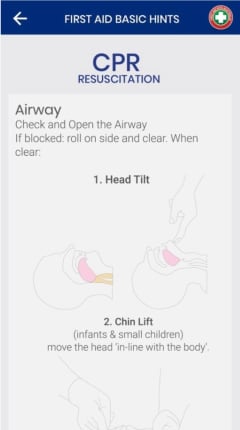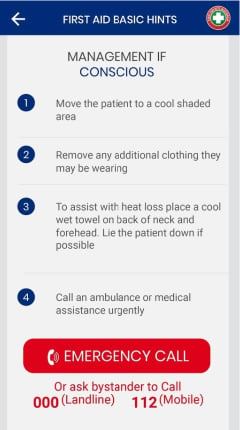 The App also lets you manage and restock your first aid kits. Set locations, audit cycles and replenish via the app!
FIRST AID TOPICS INCLUDE:
Amputation
Allergies & Anaphylaxis
Asthma
Bleeding
Bites & Stings - Bees, Wasps, Hornets, Ants
Bites & Stings - Red Back and Other Spiders
Bites & Stings - Snake Bite or Funnel Web Spider
Bites & Stings - Tick
Broken Bone or Fracture
Burns - Chemical
Burns - Fire, Stove, Steam & Sunburn Choking
CPR
Diabetic Emergency
Exposure to Cold - Hypothermia
Exposure to Heat - Hyperthermia
Exposure to Heat - Heat Stroke
Foreign Body in Eye
Head Injury
Heart Attack
Meningitis
Minor Wounds
Nose Bleed
Poisons
Recovery Position
Seizures
Shock
Strains, Sprains, Bruises
Stroke
Vital Signs