K170 Compact Medium First Aid Kit -Dustproof Softpack
K170 Compact Medium First Aid Kit -Dustproof Softpack
$

37.50
$88.00
Ex Tax:

$34.09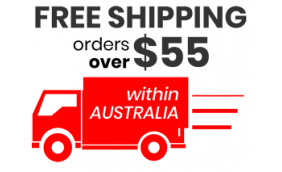 Our K170 First Aid Kit is a compact dust proof First Aid Kit with moderate cover for out of town operations.

Purpose:
The K170 First Aid Kit is dust proof with an internal plastic covering of all the contents. It is the next step up from our popular K160 with some added contents like the snake bite bandages and instant ice. The K170 is considered one of the best kits we have for bush walking, adventure races, security work, camping and many more outdoor activities that require a dust proof and water resistant First Aid Kit.

Features:
| | | | |
| --- | --- | --- | --- |
| Risk Rating | Remote | item count | Items 30 (Individual Components 73) |
| no. people covered | 1-2 | Case | Dust proof and Water Resistant |
| Type | Soft pack | Locale | Outdoors |
| colour | Green/Red | size | L25 x W9 x H14cm Weight 750g |

It provides assistance with:
Wounds, Grazes, Abrasions, Scratches, Cuts, Splinters, Punctures

Strains, Sprains, Tears, Bruises, Dislocations, Fractures

Eye Injury

Snake Bite Cover

Mouth and Tooth Injury

Exposure to Cold or Heat

Stings, Bites

Included is the First Aid Kits Australia Basic Hints Guide with information on:
CPR, Choking, Shock, Bleeding, Heart Attack, Stroke, Vital Signs, Allergies, Head Injuries, Diabetes, Asthma, Epilepsy, Venomous Bites and Stings, Poisoning

Other Considerations:
Buy a Kit but ensure you know how to use it.

Your First Aid Training may just save someones life !
| | | |
| --- | --- | --- |
| CODE | COMPONENT | QUANTITY |
| SAVRC1 | Antiseptic sachet-1g | 2 |
| BDCF02 | Bandage - Conforming - 5cm x 1.5m | 1 |
| BDCF03 | Bandage - Conforming - 7.5cm x 1.5m | 1 |
| BDCH04 | Bandage - Crepe Heavy - 10cm x 1.5m | 2 |
| RM LWC05R | CPR Mask - Keyring - FAKA Logo - Red | 1 |
| AMB001 | Disposal Bags - 3 Pack | 1 |
| CD2010 | Dressing - Combined - 10cm x 20cm | 1 |
| NAL001 | Dressing - Low Adherent, Lite -7.5cm x 5cm | 1 |
| NAD002 | Dressing - Non Adherent - 7.5cm x 7.5cm | 1 |
| BDWD14 | Dressing - Wound Dressing - No. 14 | 1 |
| BAF025 | Dressing Strips - Fabric - 25 Pack | 1 |
| EPXIXI | Eye Pad - Sterile Single Use | 2 |
| FANBA6 | First Aid Notes | 1 |
| SW7503 | Gauze Swabs - 7.5cm x 7.5cm - 3 Pack | 1 |
| GNL200 | Gloves - Blue, Latex Free - 2 Pack | 2 |
| ICP003 | Instant Ice Pack - Small | 1 |
| KE170R | K170R - First Aid Bag Empty - RED | 1 |
| PMVMDL | Label - Primivo Manufacturer Declaration | 1 |
| TAF312 | Paper Tape - Hypoallergenic, Non Woven - 1.25cm x 9.1m | 1 |
| UTSP12 | Safety Pins - 12 pack | 1 |
| SODI15 | Saline - Eye Wash & Wound Solution- 15mL | 5 |
| US13SB | Scissors - Sharp, Blunt - 125mm | 1 |
| UTS100 | Splinter Probes - 5 Pack | 1 |
| BDTBLA | Thermal Blanket -185cm x130cm | 1 |
| BDTC11 | Triangular Bandage - Calico | 2 |
| USF125 | Tweezers - Fine Point - 125mm | 1 |
| SWAW1B | Wipes - Alcohol | 10 |
DUST PROOF ZIP UP BAG
VEHICLE - HOME - TRAVEL - SNAKE BITE
REALLY GREAT KIT WITH ALL THE RIGHT BITS TO KEEP YOU COVERED
Marketing
GTIN
9350989005178