Waterproof Beach First Aid Kit - Personal
Waterproof Beach First Aid Kit - Personal
$

79.50
$170.50
Ex Tax:

$72.27
Product Code:
KBEACHS
Availability:
In Stock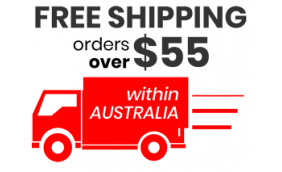 Our Personal Waterproof Beach First Aid Kit will ensure you are prepared for your next visit to the beach. It is ideal for the canoe, kayak, tinny, boat, or for use with any watersport such as surfing, stand-up paddle, fishing, spearfishing, caving, rafting.
It has been specifically designed for beach conditions and will provide assistance with Sun Burn, Sand Files & Sea Lice bites, Cuts from Rocks/Shells, Impact injuries & sprains from the surf & CPR.
The waterproof material and the roll closure will ensure the kit's contents stay clean and dry no matter what the weather. Each kit includes convenient straps to enable attachment to belts, bike seats and backpacks.
Features
Durable, waterproof protection for your first aid supplies

Includes Stingose to treat Sand Files & Sea Lice bites

Includes Aloe Vera Gel to treat Sunburn

Back up supply of Sunscreen

CPR Instruction Card

Whistle to call for help

Waterproof Band-Aids & Dressings

Room to store your valuables while you enjoy the water
| | | | |
| --- | --- | --- | --- |
| Risk Rating | Moderate | Item count | 27 Items (70 Individual Components) |
| No. people covered | 1-2 | Case | Waterproof |
| Type | Portable – Waterproof | Locale | Beach, Outdoor |
| Colours | Red | Size | L17 x W15 X H20 Weight 1.90kg |
Included is the First Aid Kits Australia Basic Hints Guide with information on:
CPR, Choking, Shock, Bleeding, Heart Attack, Stroke, Vital Signs, Allergies, Head Injuries, Diabetes, Asthma, Epilepsy, Venomous Bites and Stings, Poisoning
| | | |
| --- | --- | --- |
| CODE | COMPONENT | QUANTITY |
| BDCF04 | Bandage - Conforming - 10cm x 1.5m | 1 |
| BDCF03 | Bandage - Conforming - 7.5cm x 1.5m | 1 |
| BDCH04 | Bandage - Crepe Heavy - 10cm x 1.5m | 1 |
| SWAW8100 | Cleansing Wipes - Alcohol Free | 6 |
| SWCA05 | Cotton Applicators - 5 Pack | 1 |
| CPRCARD | CPR Card | 1 |
| RMAEFC | CPR Mask - Shield | 1 |
| ISC002 | Dressing - Waterproof with Pad - 6cm x 7cm | 2 |
| BDWD14 | Dressing - Wound Dressing - No. 14 | 1 |
| BAT3012 | Dressing Strips - Transparent - 25 Pack | 1 |
| EPXIXI | Eye Pad - Sterile Single Use | 1 |
| KEWAT2L | First Aid Bag - Waterproof - 2L | 1 |
| FANBA6 | First Aid Notes | 1 |
| SW7503 | Gauze Swabs - 7.5cm x 7.5cm - 3 Pack | 2 |
| AVG60G | Gel - Aloe Vera - Ultra Soothe - 60g Clip On | 1 |
| GNL200 | Gloves - Blue, Latex Free - 2 Pack | 1 |
| ICP003 | Instant Ice Pack - Small | 1 |
| PMVMDL | Label - Primivo Manufacturer Declaration | 1 |
| SODI15 | Saline - Eye Wash & Wound Solution- 15mL | 5 |
| US13SB | Scissors - Sharp, Blunt - 125mm | 1 |
| UTS100 | Splinter Probes - 5 Pack | 1 |
| STING25 | Stingose - 25ml Spray | 1 |
| UPSS60 | Sunscreen - Ultra Protect - 60g | 1 |
| TATT25 | Tape - Transparent - 2.5cm x 5m | 1 |
| BDTBLA | Thermal Blanket -185cm x130cm | 1 |
| BDTC11 | Triangular Bandage - Calico | 1 |
| USF125 | Tweezers - Fine Point - 125mm | 1 |
| Whistle | Whistle - Plastic | 1 |
Marketing
GTIN
9350989005796