Family Safety Combo - First Aid Kit Promo - Buy 1 x K410 Home Kit saving 10% and get for FREE 1 x Snake Bite Kit + 1 x K111 Car Kit
Family Safety Combo - First Aid Kit Promo - Buy 1 x K410 Home Kit saving 10% and get for FREE 1 x Snake Bite Kit + 1 x K111 Car Kit
$

99.50
$188.00
Ex Tax:

$90.45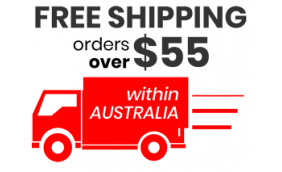 A First Aid Kit Combo to give your family comprehensive protection at home and in the car. Combine our best selling K410's with FREE a Snake Bite Kit and K111 Car First Aid Kit and you have protection for your family; whether at home, in your vehicle or to take to remote areas when camping or in the caravan.

This limited time offer gives you peace of mind.
Features:
| | | | |
| --- | --- | --- | --- |
| Risk Rating | Domestic | No. People Covered | Small Family |
| Item Count | 112 | Case | K410 - Green Plastic First Aid Box + Snake - Small Softpack + K111 - Clear plastic box |
| Type | Portable | Locale | Home / Caravan / Car |
| Size | Medium | Colour | Green and Clear |


All of this provides assistance with:
Wounds, Grazes, Abrasions, Scratches, Cuts, Splinters, Punctures, Amputation

Strains, Sprains, Tears, Bruises, Dislocations, Fractures

Scalds, Burns

Eye Injury

Mouth and Tooth Injury

Exposure to Cold or Heat

Stings, Bites

Snake Bites
Included is the First Aid Kits Australia Basic Hints Guide with information on:
CPR, Choking, Shock, Bleeding, Heart Attack, Stroke, Vital Signs, Allergies, Head Injuries, Diabetes, Asthma, Epilepsy, Venomous Bites and Stings, Poisoning

BUY ONE K410




AND GET

FREE
SNAKE BITE KIT &
K111 CAR FIRST AID KIT!

| | | |
| --- | --- | --- |
| CODE | COMPONENT | QUANTITY |
| SAVR50 | Antiseptic Spray - 50ml | 1 |
| BDCF01 | Bandage - Conforming - 2.5cm x 1.5m | 3 |
| BDCF02 | Bandage - Conforming - 5cm x 1.5m | 2 |
| BDCF03 | Bandage - Conforming - 7.5cm x 1.5m | 1 |
| BDCH04 | Bandage - Crepe Heavy - 10cm x 1.5m | 2 |
| BDTN11 | Bandage - Triangular - Non Woven | 3 |
| SWBDPK | Basic Dressing Pack | 2 |
| RM LWC05G | CPR Mask - Keyring - FAKA Logo - Green | 1 |
| AMB001 | Disposal Bags - 3 Pack | 1 |
| CD1010 | Dressing - Combined - 10cm x 10cm | 2 |
| NAL001 | Dressing - Low Adherent, Lite -7.5cm x 5cm | 2 |
| NAD003 | Dressing - Non Adherent - 10cm x 10cm | 1 |
| BDWD13 | Dressing - Wound Dressing - No. 13 | 1 |
| BDWD14 | Dressing - Wound Dressing - No. 14 | 1 |
| BAP025 | Dressing Strips - Plastic - 25 Pack | 1 |
| EPXIXI | Eye Pad - Sterile Single Use | 3 |
| FAKALAB | FAKA Label - Circle Diameter 70mm | 1 |
| KEH37G | First Aid Kit Empty Case | 1 |
| FANBA6 | First Aid Notes | 1 |
| SW7503 | Gauze Swabs - 7.5cm x 7.5cm - 3 Pack | 2 |
| GNL200 | Gloves - Blue, Latex Free - 2 Pack | 3 |
| ICP001 | Instant Ice Pack - Large | 1 |
| ICP003 | Instant Ice Pack - Small | 1 |
| PMVMDL | Label - Primivo Manufacturer Declaration | 1 |
| UTSP12 | Safety Pins - 12 pack | 1 |
| SODI15 | Saline - Eye Wash & Wound Solution- 15mL | 5 |
| US13SB | Scissors - Sharp, Blunt - 125mm | 1 |
| UTS100 | Splinter Probes - 5 Pack | 1 |
| TAF325 | Tape - SENTRYPORE 2.5cm x 9m | 1 |
| TAZT25 | Tape - Zinc Strapping - 2.5cm x 5m | 1 |
| BDTBLA | Thermal Blanket -185cm x130cm | 1 |
| USF125 | Tweezers - Fine Point - 125mm | 1 |
Marketing
GTIN
9350989005345