K111 Promotional Car First Aid Kit
K111 Promotional Car First Aid Kit
$

21.95
$33.00
Ex Tax:

$19.95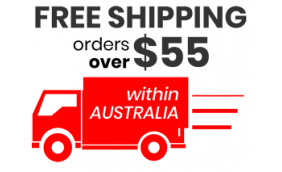 Our K111 Promotional Car First Aid Kit is great for the city commuter, road trips, excursions and for the family vehicle.

Purpose: The K111 Promotional Car First Aid Kit is for one or two people, who are within one hour of medical attention. This kit is designed for minor injuries only.
Features:
| | | | |
| --- | --- | --- | --- |
| Risk Rating | Low | item count | Items 19 (Individual Components 30) |
| INO. PEOPLE COVERED | Up to 2 | Case | Hard Plastic - Clip Lock |
| Type | Portable | Locale | Urban |
| colour | Clear | SIZE | L20 x W14 x H6cm Weight 400g |

It provides assistance with:
Wounds, Grazes, Abrasions, Scratches, Cuts, Splinters, Punctures

Strains, Sprains, Tears, Bruises, Dislocations, Fractures

Scalds, Burns

Eye Injury

Exposure to Cold or Heat
Included is the First Aid Kits Australia Basic Hints Guide with information on:
CPR, Choking, Shock, Bleeding, Heart Attack, Stroke, Vital Signs, Allergies, Head Injuries, Diabetes, Asthma, Epilepsy, Venomous Bites and Stings, Poisoning

Other Considerations:
If you have many passengers or are traveling outside one hour of medical facilities you should consider a larger First Aid Kit.

First Aid Training saves lives.
| | | |
| --- | --- | --- |
| CODE | COMPONENT | QUANTITY |
| SAVRC1 | Antiseptic sachet-1g | 2 |
| BDCF03 | Bandage - Conforming - 7.5cm x 1.5m | 1 |
| BDWB02 | Bandage - Crepe Hospital - 5cm x 1.5m | 1 |
| BDTN11 | Bandage - Triangular - Non Woven | 1 |
| SWBDPK | Basic Dressing Pack | 1 |
| CD1010 | Dressing - Combined - 10cm x 10cm | 1 |
| BDWD13 | Dressing - Wound Dressing - No. 13 | 1 |
| BAP01011 | Dressing Strips - Plastic - 10 Pack | 1 |
| EPXIXI | Eye Pad - Sterile Single Use | 1 |
| FAKALAB | FAKA Label - Circle Diameter 70mm | 1 |
| FANBA6 | First Aid Notes | 1 |
| GNL200 | Gloves - Blue, Latex Free - 2 Pack | 1 |
| PMVMDL | Label - Primivo Manufacturer Declaration | 1 |
| TAF312 | Paper Tape - Hypoallergenic, Non Woven - 1.25cm x 9.1m | 1 |
| KEH132 | Plastic Box for K101 - 190X135X68 | 1 |
| UTSP12 | Safety Pins - 12 pack | 1 |
| SODI15 | Saline - Eye Wash & Wound Solution- 15mL | 2 |
| US13SB | Scissors - Sharp, Blunt - 125mm | 1 |
| SW0503 | Swabs - Gauze - 5cm x 5cm - 3 Pack | 1 |
| USF125 | Tweezers - Fine Point - 125mm | 1 |
Marketing
GTIN
9350989005123