K2100PT Small Portable First Aid Kit
K2100PT Small Portable First Aid Kit
5
3
K2100PT Small Portable First Aid Kit
$97.50
$199.00
Ex Tax:

$88.64
FAST FREE DELIVERY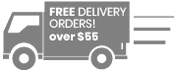 Get FREE delivery to anywhere in
Australia for all orders over $55.00!
The K2100PT Small Portable Workplace First Aid Kit is ideal for small businesses such as offices or shops. This kit is Safe Work Australia compliant for Low Risk workplaces. It contains 79 individual items including items required under the code.

Purpose:
Covers staff and visitors for the requirements instituted by the Code of Practice: First Aid in the Workplace (July 2012) for any workplace that has been assessed as Low Risk.

Features:
Risk Rating
Low
item count
Items 79 (

Individual Components 164)

no. people covered
1-15

Case
Plastic Hard Case
Type
Portable
Locale
Office or Shop
colour
Green

size
L40 x W23 x H 15cm Weight 2.2kg


It provides assistance with:
Wounds, Grazes, Abrasions, Scratches, Cuts, Splinters

Strains, Sprains, Tears, Bruises, Dislocations

Eye Injury

Mouth and Tooth Injury

Stings, Bites

Included is the First Aid Kits Australia Basic Hints Guide with information on:
CPR, Choking, Shock, Bleeding, Heart Attack, Stroke, Vital Signs, Allergies, Head Injuries, Diabetes, Asthma, Epilepsy, Venomous Bites and Stings, Poisoning

Other Considerations:
| | |
| --- | --- |
| K2000PT Code of Practice Portable | QTY |
| Green Medium Portable Box | 1 |
| Key-Ring CPR Mask | 1 |
| Nitrile Powder Free Blue Gloves - 2 Pack | 5 |
| Gauze Swab - 7.5cm x 7.5cm - 3 Pack | 5 |
| Sodium Chloride - 15ml Steri-tube | 10 |
| Aerowipes | 10 |
| Plastic Dressing Strips - 50 Pack | 1 |
| Splinter Probes - 5 Pack | 2 |
| Tweezers - 125mm Fine Point | 1 |
| Antiseptic Spray - 50ml | 1 |
| Non Adherent Dressing - 5cm x 5cm | 6 |
| Non Adherent Dressing 10cm x 10cm | 1 |
| Lite Dressing - 7.5cm x 10cm | 3 |
| Conforming Bandage - 5cm x 1.5m | 3 |
| Conforming Bandage - 7.5cm x 1.5m | 3 |
| Hospital Crepe Bandage - 10cm x 4m | 1 |
| Scissors Surgical - 125mm Sharp Blunt | 1 |
| Transparent Tape - 2.5cm x 5m | 1 |
| Safety Pins - 12 Pack | 1 |
| No. 13 Wound Dressing | 1 |
| No. 14 Wound Dressing | 1 |
| No. 15 Wound Dressing | 1 |
| Combined Dressing - 10cm x 20cm | 1 |
| Disposal Bags - 3 Pack | 1 |
| Calico Triangular Bandage - 110cm x 110cm | 2 |
| Survival Thermal Blanket | 1 |
| Eye Pad Sterile Single Use | 4 |
| Burn Gel Sachet - 3.5ml | 5 |
| Instant Ice Pack | 1 |
| Basic Dressing Pack | 1 |
| Sharps Container Small | 1 |
| First Aid Notes Instruction | 1 |
| Notebook | 1 |
| Biro | 1 |