K400 Portable Multi-Purpose First Aid Kit
K400 Portable Multi-Purpose First Aid Kit
$

137.50
$176.00
Ex Tax:

$125.00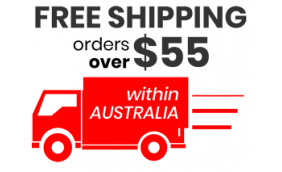 Our K400 Portable Multi-purpose First Aid Kit ensures that you are covered for low to moderate risk level workplaces and in the family home.


Purpose:
The K400 Portable First Aid Kit is housed in a hard plastic container that can take a knock. It can be used at home or for low to moderate risk workplaces; such as office, shop, retail, warehouse, etc. Easily accessible two tray system with all quality first aid components. This is one of our best selling kits and is suitable for a complete kit for the city family home. Consider adding a snake bite kit to cover any unexpected visitors.

Features:
| | | | |
| --- | --- | --- | --- |
| Risk Rating | Low / Moderate | No. People Covered | Up to 5 for Moderate Risk & Up to 25 for Low Risk Workplaces |
| Item Count | 93 | Case | Plastic Hard Case |
| Type | Portable | Locale | Office, Shop, Home |
| colour | Green | size | L40 x W23 x H20cm Weight 3kg |

It provides assistance with:
Wounds, Grazes, Abrasions, Scratches, Cuts, Splinters

Strains, Sprains, Tears, Bruises, Dislocations

Eye Injury

Mouth and Tooth Injury

Stings, Bites

Included is the First Aid Kits Australia Basic Hints Guide with information on:
CPR, Choking, Shock, Bleeding, Heart Attack, Stroke, Vital Signs, Allergies, Head Injuries, Diabetes, Asthma, Epilepsy, Venomous Bites and Stings, Poisoning

Other Considerations:
Also ensure you have the appropiate Fire Extinguishers and Fire Blanket for your work environment.

First Aid Training will save a life. Ensure you remain up to date and current with the latest techniques.
| | | |
| --- | --- | --- |
| CODE | COMPONENT | QUANTITY |
| SAVR50 | Antiseptic Spray - 50ml | 1 |
| BDCF04 | Bandage - Conforming - 10cm x 1.5m | 1 |
| BDCF05 | Bandage - Conforming - 15cm x 1.5m | 1 |
| BDCF01 | Bandage - Conforming - 2.5cm x 1.5m | 2 |
| BDCF02 | Bandage - Conforming - 5cm x 1.5m | 2 |
| BDCF03 | Bandage - Conforming - 7.5cm x 1.5m | 2 |
| BDCH04 | Bandage - Crepe Heavy - 10cm x 1.5m | 1 |
| BDWB01 | Bandage - Crepe Hospital - 2.5cm x 1.5m | 2 |
| BDWB03 | Bandage - Crepe Hospital - 7.5cm x 1.5m | 2 |
| BDTN11 | Bandage - Triangular - Non Woven | 3 |
| SWBDPK | Basic Dressing Pack | 1 |
| SGBS35 | Burn Gel Sachet - 3.5g | 6 |
| RM LWC05G | CPR Mask - Keyring - FAKA Logo - Green | 1 |
| AMB001 | Disposal Bags - 3 Pack | 2 |
| CD1010 | Dressing - Combined - 10cm x 10cm | 2 |
| CD2010 | Dressing - Combined - 10cm x 20cm | 2 |
| NAL003 | Dressing - Low Adherent, Lite - 7.5cm x 10cm | 1 |
| NAL001 | Dressing - Low Adherent, Lite -7.5cm x 5cm | 2 |
| NAL004 | Dressing - Mediam Lite - 7.5cm x 20cm | 1 |
| NAD001 | Dressing - Non Adherent - 5cm x 5cm | 1 |
| NAD002 | Dressing - Non Adherent - 7.5cm x 7.5cm | 1 |
| BDWD13 | Dressing - Wound Dressing - No. 13 | 1 |
| BDWD14 | Dressing - Wound Dressing - No. 14 | 1 |
| BDWD15 | Dressing - Wound Dressing - No. 15 | 1 |
| BAF701 | Dressing Roll - 7.5cm x 1m | 1 |
| BABF10 | Dressing Strips - Butterfly Closures - 10 Pack | 1 |
| BAP050 | Dressing Strips - Plastic - 50 Pack | 1 |
| EYEBTH | Eye Bath Plastic Eggcup Type Blue | 1 |
| EPXIXI | Eye Pad - Sterile Single Use | 5 |
| EYEWPE | Eye Wipe Double-Ended | 1 |
| FAKALAB | FAKA Label - Circle Diameter 70mm | 1 |
| FANBA6 | First Aid Notes | 1 |
| GNL1000 | Gloves - Blue, Latex Free - 2 pack - 5 Pairs | 1 |
| ICP001 | Instant Ice Pack - Large | 1 |
| NKID10 | Kidney Dish | 1 |
| PMVMDL | Label - Primivo Manufacturer Declaration | 1 |
| NSMM30 | Medicine Measure | 1 |
| RW1H145G | MEDIUM FIRST AID BOX 2 TRAY (SUB 1772) | 1 |
| SNOTEB | Note Book & Pen | 1 |
| TAF312 | Paper Tape - Hypoallergenic, Non Woven - 1.25cm x 9.1m | 1 |
| UTSP12 | Safety Pins - 12 pack | 1 |
| SODI15 | Saline - Eye Wash & Wound Solution- 15mL | 5 |
| US13SB | Scissors - Sharp, Blunt - 125mm | 1 |
| NS002L | Sharps Container Small - 90ml | 1 |
| UTS100 | Splinter Probes - 5 Pack | 1 |
| SW0503 | Swabs - Gauze - 5cm x 5cm - 3 Pack | 2 |
| TAZT25 | Tape - Zinc Strapping - 2.5cm x 5m | 1 |
| BDTBLA | Thermal Blanket -185cm x130cm | 1 |
| BDTC11 | Triangular Bandage - Calico | 2 |
| USF125 | Tweezers - Fine Point - 125mm | 1 |
| SWAW1B | Wipes - Alcohol | 10 |
VOTED #1 PORTABLE LOW RISK
OFFICE - SHOP - FIRST RESPONDER
RAIN PROOF - DUST PROOG - HEAT PROOF