Safe Work Australia First Aid Kit - REFIT
Safe Work Australia First Aid Kit - REFIT
$

64.50
$165.00
Ex Tax:

$58.64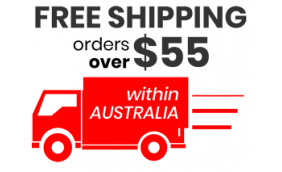 Our K2000 Safe Work Australia compliant REFIT Kit ensures that you can restock and be covered for any Low Risk work environment.

Purpose:
Covers the requirements instituted by the Code of Practice: First Aid in the Workplace (July 2012) for any workplace that has been assessed as Low Risk.

Features:
| | | | |
| --- | --- | --- | --- |
| Risk Rating | Low | No. People Covered | Up to 5 |
| Item Count | 80 | Case | N/A |
| Type | REFIT | Locale | Office or Shop |
| Size | Medium | Colour | N/A |

It provides assistance with:
Wounds, Grazes, Abrasions, Scratches, Cuts, Splinters

Strains, Sprains, Tears, Bruises, Dislocations

Eye Injury

Mouth and Tooth Injury

Stings, Bites

Included is the First Aid Kits Australia Basic Hints Guide with information on:
CPR, Choking, Shock, Bleeding, Heart Attack, Stroke, Vital Signs, Allergies, Head Injuries, Diabetes, Asthma, Epilepsy, Venomous Bites and Stings, Poisoning

Other Considerations:
Does your Defibrillator need servicing or a check up?

First Aid Training in the workplace is a necessity.

Call us now to discuss your requirements.
| | |
| --- | --- |
| K2000 Code of Practice Refit | QTY |
| Key-Ring CPR Mask | 1 |
| Nitrile Powder Free Blue Gloves - 2 Pack | 5 |
| Gauze Swab - 7.5cm x 7.5cm - 3 Pack | 5 |
| Sodium Chloride - 15ml Steri-tube | 10 |
| Alcohol Wipes | 10 |
| Plastic Dressing Strips - 50 Pack | 1 |
| Splinter Probes - 5 Pack | 2 |
| Tweezers - 125mm Fine Point | 1 |
| Antiseptic Spray - 50ml | 1 |
| Non Adherent Dressing - 5cm x 5cm | 6 |
| Non Adherent Dressing - 7.5cm x 10cm | 3 |
| Non Adherent Dressing 10cm x 10cm | 1 |
| Conforming Bandage - 5cm x 1.5m | 3 |
| Conforming Bandage - 7.5cm x 1.5m | 3 |
| Hospital Crepe Bandage - 10cm x 4m | 1 |
| Scissors Surgical - 125mm Sharp Blunt | 1 |
| Non Stretch Hypoallergenic Transparent Tape - 2.5cm | 1 |
| Safety Pins - 12 Pack | 1 |
| No. 13 Wound Dressing | 1 |
| No. 14 Wound Dressing | 1 |
| No. 15 Wound Dressing | 1 |
| Combined Dressing 10cm x 20cm | 1 |
| Disposal Bags - 3 Pack | 1 |
| Calico Triangular Bandage - 110cm x 110cm | 2 |
| Survival Thermal Blanket | 1 |
| Eye Pad Sterile Single Use | 4 |
| Burn Gel Sachet - 3.5ml | 5 |
| Instant Ice Pack | 1 |
| Basic Dressing Pack | 1 |
| First Aid Label - Large | 1 |
| | |
| First Aid Notes Instruction | 1 |
| Notebook | 1 |
| Biro | 1 |