K2000SP Safe Work Australia Compliant - Softpack First Aid Kit
K2000SP Safe Work Australia Compliant - Softpack First Aid Kit
$

74.50
$229.00
Ex Tax:

$67.73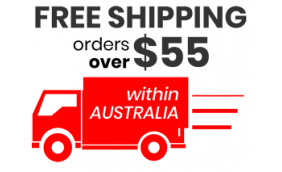 Our K2000SP Workplace First Aid Kit is designed for use in low risk workplaces to treat minor injuries.
It is suitable for use in office, retail, light industry, vehicles and any other low risk workplaces.

Compliant Nationally with Safe Work Australia's Workplace Health & Safety Code of Practice for Low Risk workplaces.
Features:
Risk Rating
Low
ITEM COUNT

Items 85

(154 Individual Components)



NO. PEOPLE COVERED

1-15
Case
Softpack with handles

Type
Portable

Locale
Low risk workplaces (Office, Shop, Vehicle)

colour
Green

size
L34 x W10 x H24cm Weight 1.5kg


It provides assistance with:
Wounds, Grazes, Abrasions, Scratches, Cuts, Splinters

Strains, Sprains, Tears, Bruises, Dislocations

Eye Injury

Minor Burns


Stings, Bites

Included is the First Aid Kits Australia Basic Hints Guide with information on:
CPR, Choking, Shock, Bleeding, Heart Attack, Stroke, Vital Signs, Allergies, Head Injuries, Diabetes, Asthma, Epilepsy, Venomous Bites and Stings, Poisoning

Other Considerations: Consider the need for a Defibrillator? First Aid Training does save lives.

| | | |
| --- | --- | --- |
| CODE | COMPONENT | QUANTITY |
| SAVR50 | Antiseptic Spray - 50ml | 1 |
| BDCF02 | Bandage - Conforming - 5cm x 1.5m | 3 |
| BDCF03 | Bandage - Conforming - 7.5cm x 1.5m | 3 |
| BDWB04 | Bandage - Crepe Hospital - 10cm x 1.5m | 1 |
| SGBS35 | Burn Gel Sachet - 3.5g | 5 |
| SWAW8100 | Cleansing Wipes - Alcohol Free | 10 |
| RM LWC05U | CPR Mask - Keyring - FAKA Logo - Blue | 1 |
| AMB001 | Disposal Bags - 3 Pack | 1 |
| CD2010 | Dressing - Combined - 10cm x 20cm | 2 |
| NAL003 | Dressing - Low Adherent, Lite - 7.5cm x 10cm | 3 |
| NAD003 | Dressing - Non Adherent - 10cm x 10cm | 1 |
| NAD001 | Dressing - Non Adherent - 5cm x 5cm | 6 |
| BDWD14 | Dressing - Wound Dressing - No. 14 | 1 |
| BDWD15 | Dressing - Wound Dressing - No. 15 | 1 |
| BAF5015 | Dressing Strips - Fabric - 50 Pack | 1 |
| EPXIXI | Eye Pad - Sterile Single Use | 4 |
| FANBA6 | First Aid Notes | 1 |
| SW7503 | Gauze Swabs - 7.5cm x 7.5cm - 3 Pack | 5 |
| GNL1000 | Gloves - Blue, Latex Free - 2 pack - 5 Pairs | 1 |
| ICP003 | Instant Ice Pack - Small | 1 |
| KEM55G | K55 - First Aid Bag Green - EMPTY | 1 |
| PMVMDL | Label - Primivo Manufacturer Declaration | 1 |
| SNOTEB | Note Book & Pen | 1 |
| UTSP12 | Safety Pins - 12 pack | 1 |
| SODI15 | Saline - Eye Wash & Wound Solution- 15mL | 10 |
| US13SB | Scissors - Sharp, Blunt - 125mm | 1 |
| UTS100 | Splinter Probes - 5 Pack | 2 |
| TAF325 | Tape - SENTRYPORE 2.5cm x 9m | 1 |
| BDTBLA | Thermal Blanket -185cm x130cm | 1 |
| BDTC11 | Triangular Bandage - Calico | 2 |
| USF125 | Tweezers - Fine Point - 125mm | 1 |
Marketing
GTIN
9350989005192