Defibrillator (AED) - HeartSine Samaritan 500P Value Combo
Defibrillator (AED) - HeartSine Samaritan 500P Value Combo
5
6
Defibrillator (AED) - HeartSine Samaritan 500P Value Combo
$1,935.00
$2,995.00
Ex Tax:

$1,935.00
Product Code:
DSAM500
Availability:
Out Of Stock
FAST FREE DELIVERY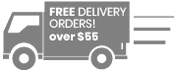 Get FREE delivery to anywhere in
Australia for all orders over $55.00!
** OUT OF STOCK** National Supply Shortage. Pre-Order now to secure your order for delivery early June 2022. As Australia's largest supplier we are taking orders for the next shipment now! 350p & 360p Models are available on sale now !!!


Our Heartsine Samaritan 500P is a Public Access Defibrillator (AED); meaning anyone, even without training, can save a life! This is the AED that saved a Wiggle!

This is our recommended Defibrillator of choice. It is incredibly simple to use, easy to install and maintain.

This Value Combo includes:
1 x 500P Defibrillator (AED)
1 x Wall-mount cabinet
1 x Prep Kit
1 x Carry Case
Free Delivery
8 year warranty

The 500P uses leading technology to:
visual and verbal instructions




advises where to apply pads

speed of compressions

depth of compressions

if the compressions are effective

if a shock is required

There is nothing like the HeartSine Samaritan 500P public access defibrillator with CPR advisor technology.
Different to other products that use pressure to measure the depth of the CPR compression, the 500P uses impedance to check the blood flow. As it only takes 3 minutes before lack of oxygen/blood flow to the brain starts causing brain damage. It's blood flow that is necessary to measure and adjust the depth of compressions to ensure it carries the oxygen to the brain.

The HeartSine Samaritan 500P contains technology that determines electrically through the defibrillation pads, whether your compressions are effective. So not only will voice prompts guide you through the process of defibrillation (like all AED's), but this device will tell you to "Push Harder" or whether you are doing "Good Compressions" -all based on real cardiac output (real blood flow).