Zoll AED Plus Defibrillator - Fully Automatic
Zoll AED Plus Defibrillator - Fully Automatic
$

2,099.50
$2,649.00
Ex Tax:

$2,099.50
Product Code:
ZOLLPLUSAU
Availability:
In Stock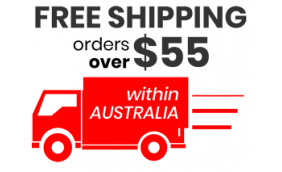 The Zoll Plus Defibrillator is a Fully-Automatic public access defibrillator (AED) that includes Real CPR Help Technology that provides the best technology available to support the rescuer in the event of a cardiac arrest.
Easy to understand voice & visual prompts guide the rescuer through the entire resuscitation process. (See video below for how it works).
Real CPR Help Technology

The Zoll AED Plus was the first AED with Real CPR Help to help rescuers know when they are performing high-quality CPR. Today, the Zoll AED Plus continues to set the benchmark for design, dependability, durability and performance.
Real CPR Help provides clinically proven real time feedback on compression rate and depth to assist the rescuer to perform high quality CPR which is vital in the event of a cardiac arrest.
Features:

7 Year Warranty

Real CPR Help

Technology

(Real time CPR feedback on the rate & depth of chest compressions).

Fully Automatic Shock Delivery
LCD Screen showing voice prompt messages with step by step directions

Easy to Place

One-Piece electrode pad design

High level resistance from Dust & Water (IP55 Rating)
Suitable for use on Adults & Children.

(Adult pads included, Child Pads (

Pedi-padz) can

b

e purchased

Separately)

Maintenance Free
Cost Effective to Run (5 Year Shelf life Battery & Pads)
Access to Zoll online learning
Event Recording
Soft Carry Case for travel
TGA Approved (ARTG 213065)
Usage
The Zoll AED Plus defibrillator is suitable for use on adults and children. Adult Pad Pak is included.
For children younger than 8 years or weighing less than 25 kg (55 lbs), a Pediatric-Pak (Pedi-padz) is required and can be purchased separately.

One-piece Electrode Pad Design

Speed is of the essence when treating a victim of sudden cardiac arrest. ZOLL's CPR-D-padz® electrodes feature a unique one-piece, pull-strip design to ensure fast and accurate placement and to minimize the potential of pads being dropped or stuck together. Pads come complete with rescue essentials, including a barrier mask, a razor, scissors, disposable gloves, and a towelette.
Smart Investment with a total Low cost of ownership
Longer-lasting batteries and pads with a 5 year expiry date require fewer replacement parts, adding up to considerable cost savings over time and rescue readiness in a cardiac arrest emergency.
Dimensions with Pad Pak inserted
Size: 14 cm x 24 cm x 29cm Weight: 3.1kg

Made in the USA