K507 Sports Medical First Aid Kit
K507 Sports Medical First Aid Kit
$

297.00
$363.00
Ex Tax:

$270.00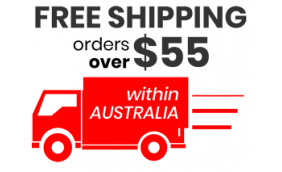 Our K507 Sports Medial First Aid Kit is a comprehensive top of the range sports first responder kit.
It is suitable for sports clubs/teams, sports paramedics, first aiders, trainers and large sporting events. Professional grab & run style bag ready for rapid response.


Contains a broad range of sports medicine products such as sports tapes, splints, cool spray, ice packs & compression bandages designed to treat sport injuries such as impact injuries, sprains & strains, cuts, broken bones, hand injuries etc. High Quality products with generally 3-5 years expiry. (See Contents list below)


Additional space in bag allowing additional items to be added if needed.
Features:
| | | | |
| --- | --- | --- | --- |
| Risk Rating | N/A | No. People Covered | Sporting Events, Sports Clubs, Sports teams |
| Item Count | 260 Pieces | Case | Soft pack bag - First Responder |
| Type | Portable | Locale | Sports |
| COLOUR | Red | SIZE | L43 x W28 x H26cm Weight 5kg |

It provides assistance with:
Impact Injuries

Strains & Sprains

Fractures - Dislocations

Grazes, Abrasions, Scratches, Cuts, Punctures

Soft Tissue Injuries

Hand & Eye Injuries

Burns

Included is the First Aid Kits Australia Basic Hints Guide with information on:
CPR, Choking, Shock, Bleeding, Heart Attack, Stroke, Vital Signs, Allergies, Head Injuries, Diabetes, Asthma, Epilepsy, Venomous Bites and Stings, Poisoning


K507 - sports medical first aid kit contents
QTY

| | |
| --- | --- |
| AMB001 | Disposal Bags - 3 Pack |

1

| | |
| --- | --- |
| APKT50 | Kinesiology Tape 5cm x 5M |

1

| | |
| --- | --- |
| BAAPWCS | Dressing Strips - Wound Closures 6 x 38mm |

2

| | |
| --- | --- |
| BAF5015 | Dressing Strips - Fabric - 50 Pack |

1

| | |
| --- | --- |
| BAF701 | Dressing Roll - 7.5cm x 1m |

1

| | |
| --- | --- |
| BDCF02 | Bandage - Conforming - 5cm x 1.5m |

2

| | |
| --- | --- |
| BDCF04 | Bandage - Conforming - 10cm x 1.5m |

2

| | |
| --- | --- |
| BDCH03 | Bandage - Crepe Heavy - 7.5cm x 1.5m |

2

| | |
| --- | --- |
| BDCH04 | Bandage - Crepe Heavy - 10cm x 1.5m |

3

| | |
| --- | --- |
| BDTBLA | Thermal Blanket -185cm x130cm |

1

| | |
| --- | --- |
| BDTC11 | Triangular Bandage - Calico |

3

| | |
| --- | --- |
| BDWB01 | Bandage - Crepe Hospital - 2.5cm x 1.5m |

2

| | |
| --- | --- |
| BDWD13 | Dressing - Wound Dressing - No. 13 |

1

| | |
| --- | --- |
| BDWD14 | Dressing - Wound Dressing - No. 14 |

1

| | |
| --- | --- |
| BDWD15 | Dressing - Wound Dressing - No. 15 |

1

| | |
| --- | --- |
| CD1010 | Dressing - Combined - 10cm x 10cm |

2

| | |
| --- | --- |
| CD2010 | Dressing - Combined - 10cm x 20cm |

2

| | |
| --- | --- |
| EPXIXI | Eye Pad - Sterile Single Use |

4
1

| | |
| --- | --- |
| GNL1000 | Gloves - Blue, Latex Free - 2 pack - 5 Pairs |

1

| | |
| --- | --- |
| ICP001 | Instant Ice Pack - Large |

2

| | |
| --- | --- |
| ICP003 | Instant Ice Pack - Small |

2

| | |
| --- | --- |
| KE1666 | Large First Responder Shoulder Bag Red |

1

| | |
| --- | --- |
| NAD001 | Dressing - Non Adherent - 5cm x 5cm |

4

| | |
| --- | --- |
| NAD003 | Dressing - Non Adherent - 10cm x 10cm |

4

| | |
| --- | --- |
| NAD004 | Dressing - Non Adherent - 10cm x 20cm |

1
1

| | |
| --- | --- |
| SAVR50 | Antiseptic Spray - 50ml |

1

| | |
| --- | --- |
| SGBCS1 | Aero Cool Spray - 200g |

1

| | |
| --- | --- |
| SGBS35 | Burn Gel Sachet - 3.5g |

2

| | |
| --- | --- |
| SODI15 | Saline - Eye Wash & Wound Solution- 15mL |

10

| | |
| --- | --- |
| SPLALY | Splint - 36 Inch (90 x 11cm) |

1

| | |
| --- | --- |
| SPLALY2 | Splint - 9 Inch (22 x 11cm) |

1

| | |
| --- | --- |
| SPLFIN2 | Splint - Finger - 9.5 x 4.5cm |

2

| | |
| --- | --- |
| SW7503 | Gauze Swabs - 7.5cm x 7.5cm - 3 Pack |

5

| | |
| --- | --- |
| SWAW8100 | Cleansing Wipes - Alcohol Free |

10

| | |
| --- | --- |
| SWBDPK | Basic Dressing Pack |

2

| | |
| --- | --- |
| SWCA10 | Cotton Applicators - 100 Pack |

1

| | |
| --- | --- |
| TAF325 | Tape - SENTRYPORE 2.5cm x 9m |

1

| | |
| --- | --- |
| TASBJR25 | Tape - Rigid Sports Strapping - 2.5cm x 13.7m |

1

| | |
| --- | --- |
| TASBJR38 | Tape - Rigid Sports Strapping - 3.8cm x 13.7m |

1

| | |
| --- | --- |
| US13SB | Scissors - Sharp, Blunt - 125mm |

1

| | |
| --- | --- |
| USF125 | Tweezers - Fine Point - 125mm |

1