K157 Sports Bum Bag First Aid Kit
K157 Sports Bum Bag First Aid Kit
$

27.50
$39.00
Ex Tax:

$25.00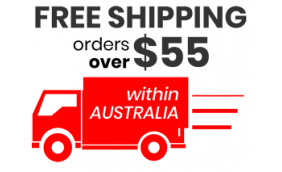 The K157 Bum Bag Sports First Aid Kit is a lightweight portable kit for immediate on field response to minor sports injuries.
It is ideal for Sports Trainers, Coaches, Sport Clubs, Teams, Parents and School sports.
It includes Compression bandages, Ice Pack, Sports Tape, Wound Closures etc to manage sprains/strains, cuts and minor/contact injuries.
Made in Australia, 3-5 years Expiry dates for most components, Easy to restock (See below).


Features:
| | | | |
| --- | --- | --- | --- |
| Risk Rating | Minimal Contact | ITEM COUNT | 50 |
| NO. PEOPLE COVERED | Individual | CasE | Zippered, Lightweight, Bum Bag |
| Type | Portable | Locale | Urban |
| colour | Blue | size | L20 x W8 x H12cm Weight 500g |

It provide assistance with:
Wounds, Grazes, Abrasions, Scratches, Cuts, Punctures

Strains, Sprains, Tears, Bruises, Dislocations, Fractures

Eye Injury
Included is the First Aid Kits Australia Basic Hints Guide with information on:
CPR, Choking, Shock, Bleeding, Heart Attack, Stroke, Vital Signs, Allergies, Head Injuries, Diabetes, Asthma, Epilepsy, Venomous Bites and Stings, Poisoning
Other Considerations:
If you are outside one hour of medical facilities you should consider a larger First Aid Kit.

First Aid Training saves lives.
| | | |
| --- | --- | --- |
| CODE | COMPONENT | QUANTITY |
| BDCF02 | Bandage - Conforming - 5cm x 1.5m | 1 |
| BDCH04 | Bandage - Crepe Heavy - 10cm x 1.5m | 2 |
| BDTN11 | Bandage - Triangular - Non Woven | 1 |
| SWAW8100 | Cleansing Wipes - Alcohol Free | 4 |
| CD1010 | Dressing - Combined - 10cm x 10cm | 1 |
| NAD002 | Dressing - Non Adherent - 7.5cm x 7.5cm | 1 |
| BAF025 | Dressing Strips - Fabric - 25 Pack | 1 |
| BAAPWCS | Dressing Strips - Wound Closures 6 x 38mm | 1 |
| EPXIXI | Eye Pad - Sterile Single Use | 1 |
| KE158B | First Aid Kit Empty - Bum Bag - Blue | 1 |
| FANBA6 | First Aid Notes | 1 |
| GNL200 | Gloves - Blue, Latex Free - 2 Pack | 1 |
| ICP003 | Instant Ice Pack - Small | 1 |
| PMVMDL | Label - Primivo Manufacturer Declaration | 1 |
| SODI15 | Saline - Eye Wash & Wound Solution- 15mL | 2 |
| US13SB | Scissors - Sharp, Blunt - 125mm | 1 |
| TASBJR38 | Tape - Rigid Sports Strapping - 3.8cm x 13.7m | 1 |
| USF125 | Tweezers - Fine Point - 125mm | 1 |
Marketing
GTIN
9350989005154