K317 Sports Team First Aid Kit - Standard
K317 Sports Team First Aid Kit - Standard
$

89.50
$176.00
Ex Tax:

$81.36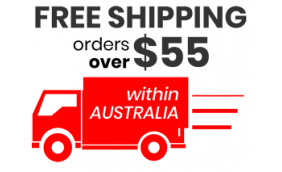 Our Standard Sports Team First Aid Kit is designed to provide first aid cover for team sports & general injuries.
Ensure you are prepared and can responded quickly and effectively to injuries that happen during competition.
Suitable for all sports including contact. Portable, compact, lightweight and easy to store.
Made in Australia, 3-5 years Expiry dates for most components.

Features:
| | | | |
| --- | --- | --- | --- |
| Risk Rating | N/A | item count | Items 88 |
| no. people covered | Team | Case | Softpack - Portable with Handle |
| Type | Soft pack | Locale | Sports |
| colour | Green | SIZE | L34 x W11 x H25cm Weight 1.8kg |

It provides assistance with:
Wounds, Grazes, Abrasions, Scratches, Cuts,

Strains, Sprains, Tears, Bruises, Dislocations, Fractures

Eye Injury

Mouth and Tooth Injury

Included is the First Aid Kits Australia Basic Hints Guide with information on:
CPR, Choking, Shock, Bleeding, Heart Attack, Stroke, Vital Signs, Allergies, Head Injuries, Diabetes, Asthma, Epilepsy, Venomous Bites and Stings, Poisoning

Other Considerations:
What about adding a Snake Bite Kit?

Buy a Kit but ensure you know how to use it. First Aid Training saves Lives !
| | | |
| --- | --- | --- |
| CODE | COMPONENT | QUANTITY |
| SAVR50 | Antiseptic Spray - 50ml | 1 |
| BDCF02 | Bandage - Conforming - 5cm x 1.5m | 1 |
| BDCF03 | Bandage - Conforming - 7.5cm x 1.5m | 2 |
| BDCH04 | Bandage - Crepe Heavy - 10cm x 1.5m | 3 |
| BDWB03 | Bandage - Crepe Hospital - 7.5cm x 1.5m | 1 |
| SWAW8100 | Cleansing Wipes - Alcohol Free | 10 |
| RM LWC05G | CPR Mask - Keyring - FAKA Logo - Green | 1 |
| CD2010 | Dressing - Combined - 10cm x 20cm | 2 |
| NAD003 | Dressing - Non Adherent - 10cm x 10cm | 2 |
| NAD001 | Dressing - Non Adherent - 5cm x 5cm | 1 |
| BDWD14 | Dressing - Wound Dressing - No. 14 | 1 |
| BAF701 | Dressing Roll - 7.5cm x 1m | 1 |
| BAF025 | Dressing Strips - Fabric - 25 Pack | 1 |
| BAAPWCS | Dressing Strips - Wound Closures 6 x 38mm | 1 |
| EPXIXI | Eye Pad - Sterile Single Use | 2 |
| FANBA6 | First Aid Notes | 1 |
| SW7503 | Gauze Swabs - 7.5cm x 7.5cm - 3 Pack | 2 |
| GNL200 | Gloves - Blue, Latex Free - 2 Pack | 2 |
| ICP001 | Instant Ice Pack - Large | 2 |
| ICP003 | Instant Ice Pack - Small | 2 |
| KE45CR | K45 - First Aid Kit Empty - (Green or Red) | 1 |
| PMVMDL | Label - Primivo Manufacturer Declaration | 1 |
| NAILCRL | Nail Clippers | 1 |
| TAF312 | Paper Tape - Hypoallergenic, Non Woven - 1.25cm x 9.1m | 1 |
| SODI15 | Saline - Eye Wash & Wound Solution- 15mL | 5 |
| US13SB | Scissors - Sharp, Blunt - 125mm | 1 |
| SPLALY2 | Splint - 9 Inch (22 x 11cm) | 1 |
| TASBJR25 | Tape - Rigid Sports Strapping - 2.5cm x 13.7m | 1 |
| TASBJR38 | Tape - Rigid Sports Strapping - 3.8cm x 13.7m | 2 |
| BDTC11 | Triangular Bandage - Calico | 2 |