K1440 First Aid Kit - High Risk - Backpack
K1440 First Aid Kit - High Risk - Backpack
$

199.50
$395.00
Ex Tax:

$181.36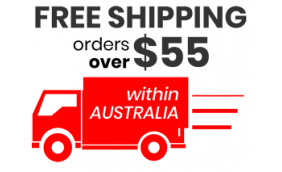 The K1440 High Risk, Remote Area, Backpack First Aid Kit is designed specifically for a High Risk, Remote Area use.

It is also perfect for Sports Teams, Schools, and Farms.

*Available in red color only

Purpose
As well as being used for sporting teams the K1440 Backpack First Aid Kit is suitable for any First Aider, Healthcare Worker.



Features:
Risk Rating
High
ITEM COUNT
Items 119

(Individual Components 217)

no. people covered
Full Contact Team
Case
Fabric
Type
Backpack
Locale
Outdoors
colour
Red
size
L32 x W20 x H45cm Weight 3.5kg


Included is the First Aid Kits Australia Basic Hints Guide with information on:
Venomous Bites and Stings, CPR, Choking, Shock, Bleeding, Heart Attack, Stroke, Vital Signs, Allergies, Head Injuries, Diabetes, Asthma, Epilepsy, Poison

Other Considerations:
Don't just buy the First Aid Kit. Ensure you remain current with the up to date First Aid techniques and procedures.


| | | |
| --- | --- | --- |
| CODE | COMPONENT | QUANTITY |
| SAVR50 | Antiseptic Spray - 50ml | 1 |
| BDCH04 | Bandage - Crepe Heavy - 10cm x 1.5m | 4 |
| BDCH05 | Bandage - Crepe Heavy - 15cm x 1.5m | 2 |
| BDWB04 | Bandage - Crepe Hospital - 10cm x 1.5m | 2 |
| BDWB02 | Bandage - Crepe Hospital - 5cm x 1.5m | 2 |
| BDWB03 | Bandage - Crepe Hospital - 7.5cm x 1.5m | 3 |
| SWBDPK | Basic Dressing Pack | 2 |
| SGBT25 | Burn Gel - 25g Tube | 1 |
| RM LWC02 | CPR Pocket Mask in Heart Shape Plastic Case | 1 |
| AMB001 | Disposal Bags - 3 Pack | 2 |
| DRBD10 | Dressing - Burn -10cm x 10cm | 2 |
| DR7575 | Dressing - Burnaid - 75cm x 75cm | 1 |
| CD1010 | Dressing - Combined - 10cm x 10cm | 2 |
| CD2010 | Dressing - Combined - 10cm x 20cm | 2 |
| CD2020 | Dressing - Combined - 20cm x 20cm | 2 |
| CD9120 | Dressing - Combined - 90cm x 20cm | 1 |
| NAL003 | Dressing - Low Adherent, Lite - 7.5cm x 10cm | 2 |
| NAL001 | Dressing - Low Adherent, Lite -7.5cm x 5cm | 3 |
| ISC001 | Dressing - Waterproof with Pad - 4cm x 5cm | 2 |
| ISC002 | Dressing - Waterproof with Pad - 6cm x 7cm | 2 |
| BDWD13 | Dressing - Wound Dressing - No. 13 | 2 |
| BDWD14 | Dressing - Wound Dressing - No. 14 | 2 |
| BDWD15 | Dressing - Wound Dressing - No. 15 | 2 |
| BAF701 | Dressing Roll - 7.5cm x 1m | 1 |
| BABF10 | Dressing Strips - Butterfly Closures - 10 Pack | 1 |
| BAF5015 | Dressing Strips - Fabric - 50 Pack | 1 |
| BAP01011 | Dressing Strips - Plastic - 10 Pack | 2 |
| EPXIXI | Eye Pad - Sterile Single Use | 6 |
| EYEWPE | Eye Wipe Double-Ended | 1 |
| FANBA6 | First Aid Notes | 1 |
| SW7503 | Gauze Swabs - 7.5cm x 7.5cm - 3 Pack | 4 |
| GNL1000 | Gloves - Blue, Latex Free - 2 pack - 5 Pairs | 1 |
| ICP001 | Instant Ice Pack - Large | 1 |
| ICP003 | Instant Ice Pack - Small | 2 |
| KE1777 | K1444 - Medium Back Pack - RED | 1 |
| PMVMDL | Label - Primivo Manufacturer Declaration | 1 |
| SNOTEB | Note Book & Pen | 1 |
| TAF312 | Paper Tape - Hypoallergenic, Non Woven - 1.25cm x 9.1m | 1 |
| TORCH1 | Penlight Diagnostic Examination Torch | 1 |
| UTSP12 | Safety Pins - 12 pack | 1 |
| SODI15 | Saline - Eye Wash & Wound Solution- 15mL | 10 |
| US13SB | Scissors - Sharp, Blunt - 125mm | 1 |
| NS002L | Sharps Container Small - 90ml | 1 |
| USF380 | Shears - Universal - 18cm | 1 |
| SPLALY | Splint - 36 Inch (90 x 11cm) | 1 |
| UTS100 | Splinter Probes - 5 Pack | 1 |
| TAF325 | Tape - SENTRYPORE 2.5cm x 9m | 1 |
| TAZT25 | Tape - Zinc Strapping - 2.5cm x 5m | 1 |
| BDTBLA | Thermal Blanket -185cm x130cm | 2 |
| BDTC11 | Triangular Bandage - Calico | 6 |
| USF125 | Tweezers - Fine Point - 125mm | 1 |
| SWAW1B | Wipes - Alcohol | 10 |
BACKPACK FIRST AID KIT
TOP LEVEL PROTECTION WITH HEAPS OF EXTRAS
Marketing
GTIN
9350989005666