K207 Sports Team - First Aid Kit
K207 Sports Team - First Aid Kit
$

62.50
$99.00
Ex Tax:

$56.82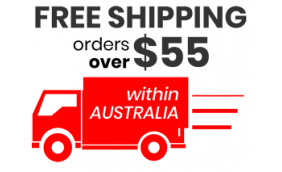 Our Grab & Go Sports Team First Aid Kit is designed to treat common minor/moderate sporting injuries from junior to adults.
It is ideal for team sports and is suitable for including in your team's kit bag for your home & away season.
We have developed this kit as a cost effective option for sporting clubs to ensure all of their teams have access to basic first aid supplies during play & training.
Great for Cricket, Football, Rugby League, AFL, Soccer, Basketball, Netball, Hockey teams.
Features:
- Packed in a portable soft bag ideal for treating emergencies on the field or court
- Designed for effective treatment of sports injuries (Sprains, Strains, Swelling, Cuts etc).
- Includes Strapping Tape, Instant Ice Packs, Compression Bandages, Splint, Nail Clippers.
- Suited for up to 15 players

| | | | |
| --- | --- | --- | --- |
| Risk Rating: | Sport | Item count: | 39 Items (78 Individual Components) |
| no. people covered: | Team up to 15 | Case: | Softpack |
| Type: | Portable – Grab & Go | Locale: | Sports/Outdoor |
| COLOUR: | Blue | SIZE: | L28 x W10 x H15cm Weight 1.1kg |

| | | |
| --- | --- | --- |
| CODE | COMPONENT | QUANTITY |
| SAVRC1 | Antiseptic sachet-1g | 3 |
| BDCF02 | Bandage - Conforming - 5cm x 1.5m | 1 |
| BDCF03 | Bandage - Conforming - 7.5cm x 1.5m | 1 |
| BDCH04 | Bandage - Crepe Heavy - 10cm x 1.5m | 2 |
| SWAW8100 | Cleansing Wipes - Alcohol Free | 4 |
| RMAEFC | CPR Mask - Shield | 1 |
| NAD003 | Dressing - Non Adherent - 10cm x 10cm | 2 |
| BDWD13 | Dressing - Wound Dressing - No. 13 | 1 |
| BDWD14 | Dressing - Wound Dressing - No. 14 | 1 |
| BAF025 | Dressing Strips - Fabric - 25 Pack | 1 |
| EPXIXI | Eye Pad - Sterile Single Use | 2 |
| FANBA6 | First Aid Notes | 1 |
| SW7503 | Gauze Swabs - 7.5cm x 7.5cm - 3 Pack | 2 |
| GNL200 | Gloves - Blue, Latex Free - 2 Pack | 2 |
| ICP003 | Instant Ice Pack - Small | 2 |
| KE190B | K150 - Medium Soft Pack Empty - BLUE | 1 |
| PMVMDL | Label - Primivo Manufacturer Declaration | 1 |
| NAILCRL | Nail Clippers | 1 |
| TAF215 | Paper Tape - Hypoallergenic, Non-Woven - 2.5cm x 5m | 1 |
| UTSP12 | Safety Pins - 12 pack | 1 |
| SODI15 | Saline - Eye Wash & Wound Solution- 15mL | 5 |
| US13SB | Scissors - Sharp, Blunt - 125mm | 1 |
| SPLALY2 | Splint - 9 Inch (22 x 11cm) | 1 |
| TASBJR38 | Tape - Rigid Sports Strapping - 3.8cm x 13.7m | 1 |
| BDTBLA | Thermal Blanket -185cm x130cm | 1 |
| BDTC11 | Triangular Bandage - Calico | 2 |
| USF125 | Tweezers - Fine Point - 125mm | 1 |
Marketing
GTIN
9350989005888