AEROPLAST Premium Detectable Dressing Strip 8cm x 1M
AEROPLAST Premium Detectable Dressing Strip 8cm x 1M
$

13.20
$24.20
Ex Tax:

$12.00
Product Code:
BAD100
Availability:
In Stock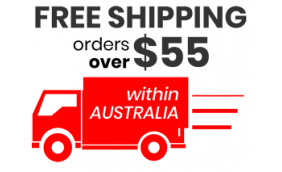 AEROPLAST Premium Blue Visual Metal Detectable Dressing Strip Roll are cut to size from a 1m roll. Ideal for the food industry, restaurants, cafes, commercial kitchens, and non-commercial food preparation

Water resistant adhesive
Latex Free
Hypo-allergenic
Specifically designed for the food industry
Sterile
Size: 8cm x 1m
Important
You must not rely on the information on this site as an alternative to medical advice from your medical physician or other qualified healthcare provider. Consult your healthcare provider immediately if you think that you may have a medical emergency or for the diagnosis and treatment of injuries. Always seek the advice of your physician or other qualified healthcare provider before starting any new treatment or with any questions that you may have regarding a medical condition or injury.