K205 Small Food Industry First Aid Kit
K205 Small Food Industry First Aid Kit
$

47.50
$137.50
Ex Tax:

$43.18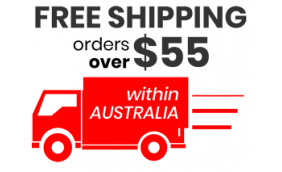 Our K205 Small Food Industry First Aid Kit is the perfect choice for small commercial kitchens, restaurants, cafes, tuck shops, food stalls, food trucks, catering, kiosks and the home kitchen or small food handling environments.
It is ideal for food prep & service and contains first aid items treat common kitchen injuries; cuts, scalds, and burns etc.
Blue Visual Detectable Dressing Strips, Blue Tape and Gloves ensure compliance to food safety standards.
Compact and easily store in a limited space.
Contains high quality products that generally have 3-5 years expiry dates.
Features:
Risk Rating
Food
item count
Items 30

(Individual Components 90)

no. people covered
1-4

Case
Hard Plastic - Clip Lock

Type
Portable
Locale
Kitchen / Catering
colour
Clear
size
L20 x W14 x H6cm Weight 600g

It provides assistance with:
Wounds, Scratches, Cuts, Punctures


Scalds, Burns

Eye Injury

Included is the First Aid Kits Australia Basic Hints Guide with information on:
CPR, Choking, Shock, Bleeding, Heart Attack, Stroke, Vital Signs, Allergies, Head Injuries, Diabetes, Asthma, Epilepsy, Venomous Bites and Stings, Poisoning

Other Considerations:
Do you need a Defibrillator?

First Aid Training saves lives.
| | | |
| --- | --- | --- |
| CODE | COMPONENT | QUANTITY |
| BDCF01 | Bandage - Conforming - 2.5cm x 1.5m | 1 |
| BDCF02 | Bandage - Conforming - 5cm x 1.5m | 2 |
| BDCF03 | Bandage - Conforming - 7.5cm x 1.5m | 1 |
| SGBS35 | Burn Gel Sachet - 3.5g | 4 |
| SWAW8100 | Cleansing Wipes - Alcohol Free | 4 |
| AMB001 | Disposal Bags - 3 Pack | 1 |
| DRBD10 | Dressing - Burn -10cm x 10cm | 1 |
| NAL003 | Dressing - Low Adherent, Lite - 7.5cm x 10cm | 2 |
| NAL001 | Dressing - Low Adherent, Lite -7.5cm x 5cm | 2 |
| BDWD13 | Dressing - Wound Dressing - No. 13 | 1 |
| BB2050 | Dressing Strips - Blue Visual - 50 Pack | 1 |
| BABF10 | Dressing Strips - Butterfly Closures - 10 Pack | 1 |
| FAKALAB | FAKA Label - Circle Diameter 70mm | 1 |
| FANBA6 | First Aid Notes | 1 |
| GNL200 | Gloves - Blue, Latex Free - 2 Pack | 1 |
| PMVMDL | Label - Primivo Manufacturer Declaration | 1 |
| KEH132 | Plastic Box for K101 - 190X135X68 | 1 |
| SODI15 | Saline - Eye Wash & Wound Solution- 15mL | 3 |
| US13SB | Scissors - Sharp, Blunt - 125mm | 1 |
| BB5682 | Tape - Strapping, Blue - 2.5cm x 5m | 1 |
| USF125 | Tweezers - Fine Point - 125mm | 1 |
Marketing
GTIN
9350989005932