K705 Wall-mount Food Industry Compliant First Aid Kit
K705 Wall-mount Food Industry Compliant First Aid Kit
$

137.50
$275.00
Ex Tax:

$125.00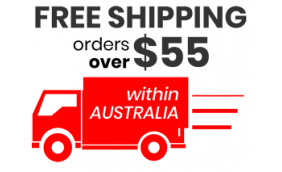 Our K705 Food Industry Compliant Wall-Mountable First Aid Kit has a durable powder-coated cabinet with high quality first aid supplies. It contains blue visual dressings, adhesive tape, gloves and additional burn and eye treatments to cover most incidents that will occur in a commercial kitchen.
It is the perfect choice for smaller kitchens, food stalls, food trucks, kiosks, butchers, sandwich shops and cafes.
It contains high quality products that generally have 3-5 years expiry dates.

Compliant Nationally with Safe Work Australia's Workplace Health & Safety Code of Practice.
Features:
Risk Rating
Low / High
item count
Items 90

(Individual Components 180)

no. people covered
Low Risk up to 20 & High Risk up to 6

Case
Powder-Coated Metal, stainless steel hinges
Type
Wall Mountable
Locale
Kitchen / Catering
colour
White
size
L25 x W16 x H41cm Weight 5kg

It provides assistance with:
Wounds, Grazes, Abrasions, Scratches, Cuts, Splinters, Punctures, Amputation

Strains, Sprains, Tears, Bruises, Dislocations, Fractures

Scalds, Burns

Eye Injury

Stings, Bites

Included is the First Aid Kits Australia Basic Hints Guide with information on:
CPR, Choking, Shock, Bleeding, Heart Attack, Stroke, Vital Signs, Allergies, Head Injuries, Diabetes, Asthma, Epilepsy, Venomous Bites and Stings, Poisoning

Other Considerations:
Do you need a Defibrillator?

First Aid Training saves lives.
| | | |
| --- | --- | --- |
| CODE | COMPONENT | QUANTITY |
| SAVR50 | Antiseptic Spray - 50ml | 1 |
| COB052 | Bandage - Cohesive - Blue - 50mm | 1 |
| BDCF02 | Bandage - Conforming - 5cm x 1.5m | 3 |
| BDCF03 | Bandage - Conforming - 7.5cm x 1.5m | 3 |
| BDCH04 | Bandage - Crepe Heavy - 10cm x 1.5m | 1 |
| BDTN11 | Bandage - Triangular - Non Woven | 4 |
| SGBS35 | Burn Gel Sachet - 3.5g | 8 |
| PSS003 | Burn Sheet - Polyethylene - Large - 60cm x 90cm | 1 |
| PSS002 | Burn Sheet - Polyethylene - Medium - 20cm x 20cm | 1 |
| PSS001 | Burn Sheet - Polyethylene - Small - 10cm x 10cm | 1 |
| BURNCD | Burns Instruction Card | 2 |
| CPRCARD | CPR Card | 1 |
| RM LWC05U | CPR Mask - Keyring - FAKA Logo - Blue | 1 |
| AMB001 | Disposal Bags - 3 Pack | 1 |
| DRBD10 | Dressing - Burn -10cm x 10cm | 1 |
| CD2010 | Dressing - Combined - 10cm x 20cm | 2 |
| NAD003 | Dressing - Non Adherent - 10cm x 10cm | 1 |
| NAD001 | Dressing - Non Adherent - 5cm x 5cm | 5 |
| NAD002 | Dressing - Non Adherent - 7.5cm x 7.5cm | 3 |
| BDWD13 | Dressing - Wound Dressing - No. 13 | 1 |
| BDWD14 | Dressing - Wound Dressing - No. 14 | 1 |
| BDWD15 | Dressing - Wound Dressing - No. 15 | 1 |
| BB2050 | Dressing Strips - Blue Visual - 50 Pack | 1 |
| BABF10 | Dressing Strips - Butterfly Closures - 10 Pack | 1 |
| EPXIXI | Eye Pad - Sterile Single Use | 4 |
| FANBA6 | First Aid Notes | 1 |
| SW7503 | Gauze Swabs - 7.5cm x 7.5cm - 3 Pack | 5 |
| GNL1000 | Gloves - Blue, Latex Free - 2 pack - 5 Pairs | 1 |
| ICP003 | Instant Ice Pack - Small | 1 |
| KE700WW | K700 - Cabinet only | 1 |
| NKID10 | Kidney Dish | 1 |
| PMVMDL | Label - Primivo Manufacturer Declaration | 1 |
| SNOTEB | Note Book & Pen | 1 |
| UTSP12 | Safety Pins - 12 pack | 1 |
| SODI15 | Saline - Eye Wash & Wound Solution- 15mL | 10 |
| US13SB | Scissors - Sharp, Blunt - 125mm | 1 |
| UTS100 | Splinter Probes - 5 Pack | 2 |
| SDFALL | Sticker - Large - First Aid Box Label | 1 |
| TAF325 | Tape - SENTRYPORE 2.5cm x 9m | 1 |
| BB5682 | Tape - Strapping, Blue - 2.5cm x 5m | 1 |
| BDTBLA | Thermal Blanket -185cm x130cm | 1 |
| USF125 | Tweezers - Fine Point - 125mm | 1 |
| SWAW1B | Wipes - Alcohol | 10 |
Marketing
GTIN
9350989005895