K156 Softpack First Aid Kit
K156 Softpack First Aid Kit
$

24.90
$49.50
Ex Tax:

$22.64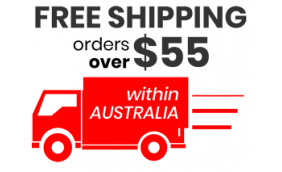 Our K156 softpack First Aid Kit has been created by our expert panel of advisors to include the essential supplies for a First Aid kit. The K156 is one of the most popular kits we sell.

Purpose
The K156 First Aid Kit is perfect for camping, hiking or to throw in the car. It has handy belt clips to attach to any hiking or general travel attire. Consider adding a snake bite kit if you are intending to take this First Aid Kit to remote areas.
Features:
Risk Rating
Low
ITEM COUNT
23 Items

(Individual Components 46)

NO. PEOPLE COVERED
1
Case
Fabric
Type
Softpack
Locale
Outdoors
colour
Green/Red

size
L18 x W7 x H12cm Weight 400g


Included is the First Aid Kits Australia Basic Hints Guide with information on:
Venomous Bites and Stings, CPR, Choking, Shock, Bleeding, Heart Attack, Stroke, Vital Signs, Allergies, Head Injuries, Diabetes, Asthma, Epilepsy, Poison

Other Considerations:
A larger First Aid Kit should also be considered to cover more advanced or multiple injuries if you intent to stay any length of time away from permanent medical facilities.



| | | |
| --- | --- | --- |
| CODE | COMPONENT | QUANTITY |
| BDCF04 | Bandage - Conforming - 10cm x 1.5m | 1 |
| BDCF02 | Bandage - Conforming - 5cm x 1.5m | 1 |
| BDTN11 | Bandage - Triangular - Non Woven | 1 |
| RM LWC05R | CPR Mask - Keyring - FAKA Logo - Red | 1 |
| CD1010 | Dressing - Combined - 10cm x 10cm | 1 |
| NAL001 | Dressing - Low Adherent, Lite -7.5cm x 5cm | 1 |
| BDWD13 | Dressing - Wound Dressing - No. 13 | 1 |
| BAP01011 | Dressing Strips - Plastic - 10 Pack | 1 |
| EPXIXI | Eye Pad - Sterile Single Use | 1 |
| FANBA6 | First Aid Notes | 1 |
| GNL200 | Gloves - Blue, Latex Free - 2 Pack | 1 |
| KE156R | K156 First Aid Bag Empty - RED | 1 |
| PMVMDL | Label - Primivo Manufacturer Declaration | 1 |
| TAF312 | Paper Tape - Hypoallergenic, Non Woven - 1.25cm x 9.1m | 1 |
| UTSP12 | Safety Pins - 12 pack | 1 |
| SODI15 | Saline - Eye Wash & Wound Solution- 15mL | 2 |
| UAFS09 | Scissors - Plastic Handles - 9cm | 1 |
| SW0503 | Swabs - Gauze - 5cm x 5cm - 3 Pack | 1 |
| BDTBLA | Thermal Blanket -185cm x130cm | 1 |
| UFAT07 | Tweezers - Small - 9cm | 1 |
| SWAW1B | Wipes - Alcohol | 4 |
ONE OF OUR MOST POPULAR FIRST AID KITS