Snake Bite Kit - Premium - 2 Bandage
Snake Bite Kit - Premium - 2 Bandage
$

10.95
$29.65
Ex Tax:

$9.95
Product Code:
KSNAKEP
Availability:
In Stock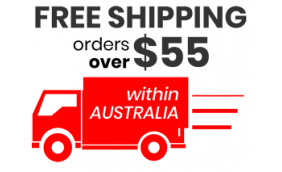 Our Premium Snake Bite Kit contains emergency first aid items to treat one person if bitten by a snake.

It is packed in a durable soft pack bag that can be worn on your belt, or included in your backpack etc.
It contains 2 x Premium Snake Bite Heavyweight Compression Bandages with continuous indicators that help your ensure you have the correct pressure over the entire limb.
Suitable for the treatment of all Australian snake & Funnel Webbed Spider bites.
Thermal blanket included to treat shock/hypothermia and is highly reflective if you are in a remote location.
Marker included to mark the bite area for further treatment.


Features:
| | | | |
| --- | --- | --- | --- |
| Risk Rating | Snake and Spider Bite | No. People Covered | 1 |
| Item Count | 6 | Case | Lightweight, Zip, Softpack |
| Type | Portable | Locale | Rural |
| colour | Green | SIZE | L11 x W5 x H15cm Weight 180g |

Other Considerations:
A more comprehensive First Aid Kit should also be considered for other illnesses and injuries.

First Aid Training is essential to saving a life. Call us to book your refresher.
CONTENTS

2 x Premium Indicator Compression Bandages (10cm x 4.5m each)

1 x Thermal Blanket

1 x Gauze Swab 7.5cm

1 x Marker Pen

1 x Snake Bite Treatment Guide

1 x First Aid Bag with Belt Straps