Modular First Aid Kit - Medium
Modular First Aid Kit - Medium
$

199.50
$319.00
Ex Tax:

$181.36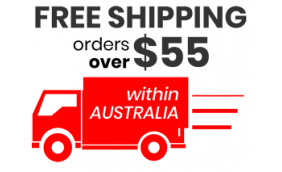 Our new modular first aid kits are Safe Work Australia compliant and enable you to quickly access exactly what is needed in an emergency. In addition to being highly visual and tamper sealed, these kits make auditing and replenishing a breeze. Ideal for low to high risk workplaces, including: offices, shops, retail, warehouse, manufacturing, engineering, farm, mining, construction etc


Purpose:
Our modular first aid kit ensures that you are covered for any moderate and high-risk work environments that are within one hour of medical assistance.

Features:
Risk Rating
Low - Moderate
No. People Covered
35 Low-Risk Environment
Up to 25 Moderate-Risk
Item Count
NA
Case
Powder Coated Metal
Type
Wall Mount
Locale
Urban or Remote
colour
White
size
L40 x W21 x H39cm Weight 7kg

Included is the First Aid Kits Australia Basic Hints Guide with information on:
CPR, choking, shock, bleeding, heart attack, stroke, vital signs, allergies, head injuries, diabetes, asthma, epilepsy, venomous bites and stings, poisoning
Other Considerations:
Consider the need for a fire extinguisher on your site
Consider the need for a defibrillator on your site

Know where your first aid kit is located at all times

Accessibility and time is a major factor in providing first aid

First aid training is valid for 3 years and CPR requires an annual refresher.

Stay up to date with the latest first aid techniques.
| | | |
| --- | --- | --- |
| CODE | COMPONENT | QUANTITY |
| FAKABMC | FAKA Burn Module (Cardboard) | 1 |
| FAKACL | FAKA Cabinet Label | 1 |
| FAKAEIMC | FAKA Eye Injury Module (Cardboard) | 1 |
| FAKAMWMC | FAKA Minor Wound Module (Cardboard) | 1 |
| FAKASWMC | FAKA Serious Wound Module (Cardboard) | 1 |
| FAKASMC | FAKA Sprains Module (Cardboard) | 1 |
| FAKATMM | FAKA Treatment Door Module - Medium (Mesh) | 1 |
| ST4 | Label - Green Cross | 1 |
| PMVMDL | Label - Primivo Manufacturer Declaration | 1 |
| IAFSL | Label - Service Log | 1 |
| KEMODMV2 | Metal Cabinet - Modular - Medium V2 | 1 |
Marketing
GTIN
9350989005383