K200 Vehicle First Aid Kit
K200 Vehicle First Aid Kit
$

42.50
$66.00
Ex Tax:

$38.64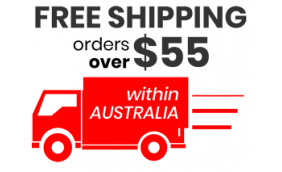 Our K200 has all the essential items to be located in your Vehicle, Caravan or mobile home.
Purpose:
The K200 First Aid Kit is purpose built for away from home or long-distance road travel situations. It is small and compact but has essential items that will get you out of trouble for small medical situations. Whilst we promote this for away from the home situations, they are also good for small units or a flat with 2-3 people.

Features:
| | | | |
| --- | --- | --- | --- |
| Risk Rating | Low | No. People Covered | 2-3 |
| Item Count | 31 | Case | Clip-Lock, Hard Plastic |
| Type | Portable | Locale | Urban |
| colour | Clear | SIZE | L31 x W5 x H20cm Weight 800g |

It provides assistance with:
Wounds, Grazes, Abrasions, Scratches, Cuts, Splinters, Punctures

Strains, Sprains, Tears, Bruises, Dislocations, Fractures

Scalds, Burns

Eye Injury

Exposure to Cold or Heat
Included is the First Aid Kits Australia Basic Hints Guide with information on:
CPR, Choking, Shock, Bleeding, Heart Attack, Stroke, Vital Signs, Allergies, Head Injuries, Diabetes, Asthma, Epilepsy, Venomous Bites and Stings, Poisoning

Other Considerations:
If you are intending to be outside of one hour of medical facilities you should consider a larger First Aid Kit.

First Aid Training is the key to saving lives. Buy the right gear but have some idea !!
| | | |
| --- | --- | --- |
| CODE | COMPONENT | QUANTITY |
| BDCF04 | Bandage - Conforming - 10cm x 1.5m | 1 |
| BDCF01 | Bandage - Conforming - 2.5cm x 1.5m | 1 |
| BDCF02 | Bandage - Conforming - 5cm x 1.5m | 1 |
| BDWB03 | Bandage - Crepe Hospital - 7.5cm x 1.5m | 1 |
| BDTN11 | Bandage - Triangular - Non Woven | 1 |
| SWBDPK | Basic Dressing Pack | 1 |
| RM LWC05G | CPR Mask - Keyring - FAKA Logo - Green | 1 |
| CD1010 | Dressing - Combined - 10cm x 10cm | 1 |
| CD2010 | Dressing - Combined - 10cm x 20cm | 1 |
| NAL003 | Dressing - Low Adherent, Lite - 7.5cm x 10cm | 1 |
| NAL001 | Dressing - Low Adherent, Lite -7.5cm x 5cm | 1 |
| BDWD14 | Dressing - Wound Dressing - No. 14 | 1 |
| BAP025 | Dressing Strips - Plastic - 25 Pack | 1 |
| EYEBTH | Eye Bath Plastic Eggcup Type Blue | 1 |
| EPXIXI | Eye Pad - Sterile Single Use | 2 |
| FAKALAB | FAKA Label - Circle Diameter 70mm | 1 |
| FANBA6 | First Aid Notes | 1 |
| SW7503 | Gauze Swabs - 7.5cm x 7.5cm - 3 Pack | 2 |
| GNL200 | Gloves - Blue, Latex Free - 2 Pack | 2 |
| PMVMDL | Label - Primivo Manufacturer Declaration | 1 |
| TAF312 | Paper Tape - Hypoallergenic, Non Woven - 1.25cm x 9.1m | 1 |
| KEH092 | Plastic Box - 300 x 195 x 46 (K200 & K222) | 1 |
| UTSP12 | Safety Pins - 12 pack | 1 |
| SODI15 | Saline - Eye Wash & Wound Solution- 15mL | 5 |
| US13SB | Scissors - Sharp, Blunt - 125mm | 1 |
| UTS100 | Splinter Probes - 5 Pack | 1 |
| BDTBLA | Thermal Blanket -185cm x130cm | 1 |
| UFAT07 | Tweezers - Small - 9cm | 1 |
Marketing
GTIN
9350989005925