K900 Construction Industry Compliant First Aid Kit
K900 Construction Industry Compliant First Aid Kit
$

249.50
$425.00
Ex Tax:

$226.82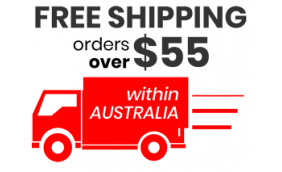 Our K900 Wall Mountable First Aid Kit ensures that you are covered for High risk level workplaces within one hour medical assistance. It contains trauma dressings, burn treatment, eye wash and strapping tape.
Purpose:
If you cut, drill, saw or weld then you need a K900 close by. Mount these kits close to the most likely incident will occur and preferably near running water. The casing is a powder coated metal with stainless steel hinges and built to last.

Features:
Risk Rating
High
ITEM COUNT
Items 133 (

Individual Components 327)

no. people covered
Up to 25
Case
Powder Coated Metal
Type
Wall Mount
Locale
Construction, Building
colour
White
size
L40 x W21x H51cm Weight 10kg

It provides assistance with:
Wounds, Grazes, Abrasions, Scratches, Cuts, Splinters

Deep wounds

Strains, Sprains, Tears, Bruises, Dislocations

Eye Injury or foreign objects in the eye

Mouth and Tooth Injury

Stings, Bites

Included is the First Aid Kits Australia Basic Hints Guide with information on:
CPR, Choking, Shock, Bleeding, Heart Attack, Stroke, Vital Signs, Allergies, Head Injuries, Diabetes, Asthma, Epilepsy, Venomous Bites and Stings, Poisoning

Other Considerations:
Consider the need for a Fire Extinguisher on your site.

Know where your First Aid kit is located at all times.

Accessibility and time is a major factor in applying worthwhile First Aid treatment

First Aid Training is valid for 3 Years and CPR requires an annual refresher.

Stay up to date with the latest First Aid techniques.



| | | |
| --- | --- | --- |
| CODE | COMPONENT | QUANTITY |
| SAVR50 | Antiseptic Spray - 50ml | 1 |
| BDCF04 | Bandage - Conforming - 10cm x 1.5m | 2 |
| BDCF05 | Bandage - Conforming - 15cm x 1.5m | 1 |
| BDCF01 | Bandage - Conforming - 2.5cm x 1.5m | 2 |
| BDCF02 | Bandage - Conforming - 5cm x 1.5m | 2 |
| BDCF03 | Bandage - Conforming - 7.5cm x 1.5m | 2 |
| BDCH04 | Bandage - Crepe Heavy - 10cm x 1.5m | 2 |
| BDCH05 | Bandage - Crepe Heavy - 15cm x 1.5m | 1 |
| BDWB04 | Bandage - Crepe Hospital - 10cm x 1.5m | 2 |
| BDWB01 | Bandage - Crepe Hospital - 2.5cm x 1.5m | 2 |
| BDWB02 | Bandage - Crepe Hospital - 5cm x 1.5m | 2 |
| BDWB03 | Bandage - Crepe Hospital - 7.5cm x 1.5m | 2 |
| BDTN11 | Bandage - Triangular - Non Woven | 5 |
| SWBDPK | Basic Dressing Pack | 3 |
| SGBT25 | Burn Gel - 25g Tube | 1 |
| SWCA05 | Cotton Applicators - 5 Pack | 2 |
| CPRCARD | CPR Card | 1 |
| RM LWC02 | CPR Pocket Mask in Heart Shape Plastic Case | 1 |
| AMB001 | Disposal Bags - 3 Pack | 2 |
| DRBD10 | Dressing - Burn -10cm x 10cm | 1 |
| DR7575 | Dressing - Burnaid - 75cm x 75cm | 1 |
| CD1010 | Dressing - Combined - 10cm x 10cm | 3 |
| CD2010 | Dressing - Combined - 10cm x 20cm | 2 |
| CD9120 | Dressing - Combined - 90cm x 20cm | 1 |
| NAL003 | Dressing - Low Adherent, Lite - 7.5cm x 10cm | 2 |
| NAL001 | Dressing - Low Adherent, Lite -7.5cm x 5cm | 2 |
| NAL004 | Dressing - Mediam Lite - 7.5cm x 20cm | 1 |
| NAD003 | Dressing - Non Adherent - 10cm x 10cm | 1 |
| NAD004 | Dressing - Non Adherent - 10cm x 20cm | 1 |
| NAD001 | Dressing - Non Adherent - 5cm x 5cm | 2 |
| BDWD13 | Dressing - Wound Dressing - No. 13 | 2 |
| BDWD14 | Dressing - Wound Dressing - No. 14 | 2 |
| BDWD15 | Dressing - Wound Dressing - No. 15 | 2 |
| BAF701 | Dressing Roll - 7.5cm x 1m | 1 |
| BABF10 | Dressing Strips - Butterfly Closures - 10 Pack | 1 |
| BAF5015 | Dressing Strips - Fabric - 50 Pack | 2 |
| EYEBTH | Eye Bath Plastic Eggcup Type Blue | 1 |
| EPXIXI | Eye Pad - Sterile Single Use | 5 |
| EYEWPE | Eye Wipe Double-Ended | 1 |
| FANBA6 | First Aid Notes | 1 |
| NSBOWL150 | Gallipot 150ml Clear PP | 1 |
| GNL1000 | Gloves - Blue, Latex Free - 2 pack - 5 Pairs | 1 |
| HCAHC5001 | Hot Cold Pack - with cover - 29cm x 12cm | 1 |
| ICP001 | Instant Ice Pack - Large | 1 |
| ICP003 | Instant Ice Pack - Small | 1 |
| NKID10 | Kidney Dish | 1 |
| PMVMDL | Label - Primivo Manufacturer Declaration | 1 |
| NSMM30 | Medicine Measure | 1 |
| KEMODL | Metal Cabinet - Modular - Large | 1 |
| SNOTEB | Note Book & Pen | 1 |
| TAF312 | Paper Tape - Hypoallergenic, Non Woven - 1.25cm x 9.1m | 1 |
| UTSP12 | Safety Pins - 12 pack | 1 |
| SODI250 | Saline - 250ml Bottle with Eye Flushline | 1 |
| SODI15 | Saline - Eye Wash & Wound Solution- 15mL | 10 |
| US13SB | Scissors - Sharp, Blunt - 125mm | 1 |
| NS002L | Sharps Container Small - 90ml | 1 |
| UTS100 | Splinter Probes - 5 Pack | 2 |
| SDFALL | Sticker - Large - First Aid Box Label | 1 |
| SW0503 | Swabs - Gauze - 5cm x 5cm - 3 Pack | 5 |
| TAF325 | Tape - SENTRYPORE 2.5cm x 9m | 1 |
| TAZT12 | Tape - Zinc Strapping - 1.25cm x 5m | 1 |
| TAZT25 | Tape - Zinc Strapping - 2.5cm x 5m | 1 |
| BDTBLA | Thermal Blanket -185cm x130cm | 1 |
| BDTC11 | Triangular Bandage - Calico | 3 |
| USF125 | Tweezers - Fine Point - 125mm | 1 |
| SWAW1B | Wipes - Alcohol | 10 |
Marketing
GTIN
9350989005321