K050 Tradie Personal Worksite First Aid Kit
K050 Tradie Personal Worksite First Aid Kit
$

27.50
$35.20
Ex Tax:

$25.00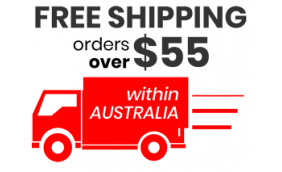 Our Tradie Personal Worksite First Aid Kit is a compact comprehensive first aid kit designed for tradie's working on job sites.
It covers minor injuries that occur frequently on job sites.
Includes strong coverage for hand/finger injuries, minor wound cleaning & treatment, eye contamination and a whistle to call for help.

Features:
Risk Rating
Low / Moderate
item count

Items 16

(50 Individual Components)



no. people covered

1
Case
Softpack
Type
Softpack

Locale
Worksite Site

colour
Red
size
L20 x W7 x H15cm Weight 450g

It provides assistance with:
Wounds, Grazes, Abrasions, Scratches, Cuts, Splinters

Eye Injury

Stings, Bites
| | | |
| --- | --- | --- |
| CODE | COMPONENT | QUANTITY |
| SAVRC1 | Antiseptic sachet-1g | 3 |
| BDCF02 | Bandage - Conforming - 5cm x 1.5m | 1 |
| BDCF03 | Bandage - Conforming - 7.5cm x 1.5m | 1 |
| NAD002 | Dressing - Non Adherent - 7.5cm x 7.5cm | 1 |
| BAF025 | Dressing Strips - Fabric - 25 Pack | 1 |
| BAF312 | Dressing Strips - Fabric Knuckle / Fingertip - 12 pack | 1 |
| BAAPWCS | Dressing Strips - Wound Closures 6 x 38mm | 1 |
| SW7503 | Gauze Swabs - 7.5cm x 7.5cm - 3 Pack | 1 |
| KE160R | K160R - First Aid Bag Empty - RED | 1 |
| PMVMDL | Label - Primivo Manufacturer Declaration | 1 |
| SODI15 | Saline - Eye Wash & Wound Solution- 15mL | 3 |
| UTS100 | Splinter Probes - 5 Pack | 1 |
| TATT25 | Tape - Transparent - 2.5cm x 5m | 1 |
| Whistle | Whistle - Plastic | 1 |
| SWAW1B | Wipes - Alcohol | 4 |
| AWF002 | Wound Dressing - Finger Tip | 1 |