TENS Machine MH8000P (EMS) Combo - ON SALE NOW!
TENS Machine MH8000P (EMS) Combo - ON SALE NOW!
$

159.00
$318.00
Ex Tax:

$159.00
Product Code:
TK8000P
Availability:
In Stock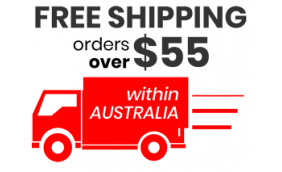 Powerful, Easy to Use, Dual Channel TENS & EMS Machine
New Model! Can Now Also Be Run With Included AC Power Adaptor (no battery needed)!
17 Professional Quality TENS Pads Included!
The MH8000P is our flagship TENS/EMS machine combo unit offering the ultimate in TENS/EMS functionality. Using state of the art design the MH8000P is a powerful, fully digital machine, It comes pre-programmed with 30 preset TENS and EMS programs making it incredibly efficient and easy to use. This unit includes both TENS and EMS functionality and can be used for both pain management (TENS) and muscle stimulation (EMS). This unit is completely portable and can run from any 9 volt battery or by the included AC Power Adaptor!
Because of the advanced TENS/EMS functionality it is the model we recommend for most users.
To start receiving the many benefits of TENS/EMS all you need to do is simply select the desired program and intensity setting and attach the pads. No messing around with fiddly knobs or wondering what setting you need to use. If you do need a custom TENS/EMS routine there are also 3 custom program sets available for you to store your own program as well.
Comes with a clear and easy to follow instruction guide that will get you up and running in no time.
Our package comes complete and ready to go with 17 high quality TENS/EMS pads, 2 TENS leads, a case, instruction manual, an AC Power Adaptor and a 9V alkaline battery.
Included TENS and EMS preset programs:
The MH8000P is an advanced TENS/EMS machine and comes fully preprogrammed with 5 preset TENS programs and 22 preset EMS routines.
P1-P3: User programmable programs (fully programmablle to your specific requirements).
TENS (Transcutaneous Electrical Nerve Stimulation) Programs:
P26: Mixed Frequency TENS
P27: Modulated Pulse Duration TENS (Lumbar / Spine TENS)
P28: Modulated Pulse Duration TENS (Cervical / Shoulder TENS)
P29: Burst TENS
P30: Conventional TENS
EMS (Electrical Muscle Stimulation) Programs:
P4 - P25 are specially designed preset programs for targeting specific muscle groups and individual body areas.
If you have any questions please feel free to call us (free call) and we will be happy to help you.
Also check out our Frequently Asked Questions about the TENS and EMS machines we provide.