Red-Eyed Gotcha - 50ml
Red-Eyed Gotcha - 50ml
Product Code:
REGCL50
Availability:
In Stock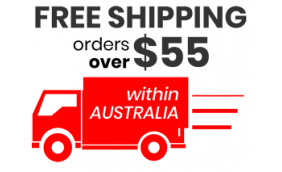 Red-Eyed Gotcha! will protect you against mosquitoes that carry
- Dengue Fever
- Ross River Virus
- Malaria
- Barmah Forest Fever
It has been formulated to protect against
- Mosquitoes
- Ticks
- Sandflies
- Leeches
- Bush Flies
- Fleas
and all other biting insects for up to 6 hours.
It is a pleasant natural scent and is non-greasy
Important
You must not rely on the information on this site as an alternative to medical advice from your medical physician or other qualified healthcare provider. Consult your healthcare provider immediately if you think that you may have a medical emergency or for the diagnosis and treatment of injuries. Always seek the advice of your physician or other qualified healthcare provider before starting any new treatment or with any questions that you may have regarding a medical condition or injury.