Medical Scissors 12.5cm Sharp / Blunt
Medical Scissors 12.5cm Sharp / Blunt
$

1.85
$6.00
Ex Tax:

$1.68
Product Code:
US13SB
Availability:
In Stock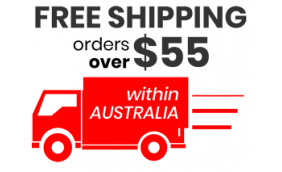 High-quality Medical Scissors 12.5cm Sharp/Blunt, the must-have tool for any first aid kit. Designed with precision and durability in mind, these scissors are an essential accessory for medical professionals, first responders, and individuals seeking to provide immediate care in emergency situations. With a versatile sharp/blunt design, they offer ultimate functionality for a wide range of medical procedures.
Medical grade, quality stainless steel scissors

Sharp/blunt able to cut bandage and other first aid products without stabbing the patient

To cut dressings, tape, bandage etc. to size

Blunt ends ensures patient safety

Ensure that scissors are correctly cleaned before and after each use

Use:
Our Medical Scissors 12.5cm Sharp/Blunt are specifically crafted to meet the needs of medical practitioners and first aid responders. They excel in tasks such as cutting bandages, gauze, medical tape, and clothing during emergency situations. The sharp edge ensures quick and efficient cuts, while the blunt tip reduces the risk of accidental injury, making them safe for use around delicate areas. These scissors are indispensable for effectively and safely administering first aid in various medical settings.


Contraindication / Precautions:
While our Medical Scissors 12.5cm Sharp/Blunt are designed to be versatile and safe, it is essential to exercise caution during use. Please avoid using these scissors near the eyes, nose, or other sensitive areas to prevent accidental injury. Additionally, keep them out of reach of children to avoid any mishaps.


Important
You must not rely on the information on this site as an alternative to medical advice from your medical physician or other qualified healthcare provider. Consult your healthcare provider immediately if you think that you may have a medical emergency or for the diagnosis and treatment of injuries. Always seek the advice of your physician or other qualified healthcare provider before starting any new treatment or with any questions that you may have regarding a medical condition or injury.