K159 Childcare Bum Bag
K159 Childcare Bum Bag
$

22.95
$39.00
Ex Tax:

$20.86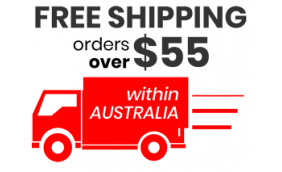 Our K159 Childcare Bum Bag First Aid Kit is a great immediate response First Aid Kit that allows for quick and easy access to those bandages, dressing strips and CPR masks.


Purpose
The K159 Bum Bag First Aid Kit is Childcare & Education Facility Compliant and provides immediate access to treat most injuries that you see in the school yard. Specifically designed for the childcare facilities, these kits also provide the essentials to treat a snake bite as well a thermal blanket for shock treatment. It is also packed with everything you need to fix up those scratches and bumps that kids seem to get.

Features:
Risk Rating
Remote
item count
Items 25

(Individual Components 63)

no. people covered
1
Case
Bum Bag
Type
Softpack
Locale
Outdoors
colour
Red

size
L20 x W8 x H12cm Weight 500g


Included is the First Aid Kits Australia Basic Hints Guide with information on:
Venomous Bites and Stings, CPR, Choking, Shock, Bleeding, Heart Attack, Stroke, Vital Signs, Allergies, Head Injuries, Diabetes, Asthma, Epilepsy, Poison

Other Considerations:
The K159 should only be considered an immediate response kit and a more comprehensive kit should be kept on the premises.

Purchase the kit but invest in First Aid Training. This could save a child's life !
| | | |
| --- | --- | --- |
| CODE | COMPONENT | QUANTITY |
| BDCF02 | Bandage - Conforming - 5cm x 1.5m | 1 |
| BDCH04 | Bandage - Crepe Heavy - 10cm x 1.5m | 2 |
| BDTN11 | Bandage - Triangular - Non Woven | 1 |
| RM LWC05U | CPR Mask - Keyring - FAKA Logo - Blue | 1 |
| AMB001 | Disposal Bags - 3 Pack | 1 |
| CD1010 | Dressing - Combined - 10cm x 10cm | 1 |
| NAD002 | Dressing - Non Adherent - 7.5cm x 7.5cm | 1 |
| BDWD13 | Dressing - Wound Dressing - No. 13 | 1 |
| BAP025 | Dressing Strips - Plastic - 25 Pack | 1 |
| EPXIXI | Eye Pad - Sterile Single Use | 2 |
| FANBA6 | First Aid Notes | 1 |
| GNL200 | Gloves - Blue, Latex Free - 2 Pack | 1 |
| KE158R | K158 First Aid Kit Empty - Bum Bag - RED | 1 |
| PMVMDL | Label - Primivo Manufacturer Declaration | 1 |
| TAF312 | Paper Tape - Hypoallergenic, Non Woven - 1.25cm x 9.1m | 1 |
| UTSP12 | Safety Pins - 12 pack | 1 |
| SODI15 | Saline - Eye Wash & Wound Solution- 15mL | 2 |
| UAFS09 | Scissors - Plastic Handles - 9cm | 1 |
| BDTBLA | Thermal Blanket -185cm x130cm | 1 |
| UFAT07 | Tweezers - Small - 9cm | 1 |
| SWAW1B | Wipes - Alcohol | 4 |
Marketing
GTIN
9350989005086