K909 Large Childcare First Aid Kit - Wallmount
K909 Large Childcare First Aid Kit - Wallmount
$

259.00
$495.00
Ex Tax:

$235.45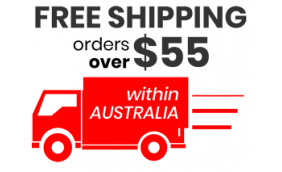 Our K909 Education and Care Service Compliant First Aid Kit ensures that you are covered for classroom sizes up to 60 children.


Purpose:
Our range of Childcare, School and University First Aid Kits have been designed to comply with the Education and Care Services National Regulations, Sep 2011. We recommend that each classroom has at least one first aid kit and the K909 or K1009 be used for the first aid room. This is a large kit for a large classroom.

Features:
| | | | |
| --- | --- | --- | --- |
| Risk Rating | Low | No. People Covered | Up to 60 |
| Item Count | 159 | Case | Powder Coated Metal, Stainless Steel Hinges |
| Type | Wall Mount | Locale | Large childcare facility |
| colour | White | SIZE | L40 x W21 x H51cm Weight 10.5kg |

It provides assistance with:
Wounds, Grazes, Abrasions, Scratches, Cuts, Splinters

Strains, Sprains, Tears, Bruises, Dislocations

Eye Injury

Mouth and Tooth Injury

Stings, Bites

Included is the First Aid Kits Australia Basic Hints Guide with information on:
CPR, Choking, Shock, Bleeding, Heart Attack, Stroke, Vital Signs, Allergies, Head Injuries, Diabetes, Asthma, Epilepsy, Venomous Bites and Stings, Poisoning

Other Considerations:
An AED (or DEFIB) will save a life. This is an essential element to the modern First Aider.
Ensure you have the appropriate first aid qualifications for your childcare situation.

Think about an emergency backpack for your classoom that you can grab quickly and run out with if you have an emergency evacuation.

You may require an AED, a grab bag and a large first aid kit but do not forget about portable fire fighting equipment. This is may just be the missing piece in your risk management puzzle.

| | | |
| --- | --- | --- |
| CODE | COMPONENT | QUANTITY |
| SAVR50 | Antiseptic Spray - 50ml | 1 |
| BDCF04 | Bandage - Conforming - 10cm x 1.5m | 1 |
| BDCF05 | Bandage - Conforming - 15cm x 1.5m | 1 |
| BDCF01 | Bandage - Conforming - 2.5cm x 1.5m | 4 |
| BDCF02 | Bandage - Conforming - 5cm x 1.5m | 3 |
| BDCF03 | Bandage - Conforming - 7.5cm x 1.5m | 1 |
| BDWB04 | Bandage - Crepe Hospital - 10cm x 1.5m | 1 |
| BDWB02 | Bandage - Crepe Hospital - 5cm x 1.5m | 2 |
| BDWB03 | Bandage - Crepe Hospital - 7.5cm x 1.5m | 1 |
| SWBDPK | Basic Dressing Pack | 2 |
| SWCA05 | Cotton Applicators - 5 Pack | 2 |
| CPRCARD | CPR Card | 1 |
| RM LWC02 | CPR Pocket Mask in Heart Shape Plastic Case | 1 |
| AMB001 | Disposal Bags - 3 Pack | 2 |
| DRBD10 | Dressing - Burn -10cm x 10cm | 2 |
| CD1010 | Dressing - Combined - 10cm x 10cm | 5 |
| CD2010 | Dressing - Combined - 10cm x 20cm | 3 |
| NAL003 | Dressing - Low Adherent, Lite - 7.5cm x 10cm | 2 |
| NAL001 | Dressing - Low Adherent, Lite -7.5cm x 5cm | 3 |
| NAL004 | Dressing - Mediam Lite - 7.5cm x 20cm | 2 |
| NAD003 | Dressing - Non Adherent - 10cm x 10cm | 2 |
| NAD004 | Dressing - Non Adherent - 10cm x 20cm | 1 |
| NAD001 | Dressing - Non Adherent - 5cm x 5cm | 2 |
| BDWD13 | Dressing - Wound Dressing - No. 13 | 2 |
| BDWD14 | Dressing - Wound Dressing - No. 14 | 2 |
| BDWD15 | Dressing - Wound Dressing - No. 15 | 2 |
| BAF701 | Dressing Roll - 7.5cm x 1m | 1 |
| BABF10 | Dressing Strips - Butterfly Closures - 10 Pack | 1 |
| BAF5015 | Dressing Strips - Fabric - 50 Pack | 1 |
| BAF312 | Dressing Strips - Fabric Knuckle / Fingertip - 12 pack | 1 |
| EYEBTH | Eye Bath Plastic Eggcup Type Blue | 1 |
| EPXIXI | Eye Pad - Sterile Single Use | 5 |
| EYEWPE | Eye Wipe Double-Ended | 2 |
| FANBA6 | First Aid Notes | 1 |
| NSBOWL150 | Gallipot 150ml Clear PP | 1 |
| SW7503 | Gauze Swabs - 7.5cm x 7.5cm - 3 Pack | 5 |
| GNL1000 | Gloves - Blue, Latex Free - 2 pack - 5 Pairs | 2 |
| HCAHC5001 | Hot Cold Pack - with cover - 29cm x 12cm | 1 |
| ICP001 | Instant Ice Pack - Large | 2 |
| ICP003 | Instant Ice Pack - Small | 2 |
| NKID10 | Kidney Dish | 1 |
| PMVMDL | Label - Primivo Manufacturer Declaration | 1 |
| NSMM30 | Medicine Measure | 1 |
| KEMODL | Metal Cabinet - Modular - Large | 1 |
| SNOTEB | Note Book & Pen | 1 |
| TAF312 | Paper Tape - Hypoallergenic, Non Woven - 1.25cm x 9.1m | 1 |
| UTSP12 | Safety Pins - 12 pack | 1 |
| SODI250 | Saline - 250ml Bottle with Eye Flushline | 1 |
| SODI15 | Saline - Eye Wash & Wound Solution- 15mL | 15 |
| US13SB | Scissors - Sharp, Blunt - 125mm | 1 |
| NS002L | Sharps Container Small - 90ml | 1 |
| SPLALY2 | Splint - 9 Inch (22 x 11cm) | 1 |
| UTS100 | Splinter Probes - 5 Pack | 2 |
| SDFALL | Sticker - Large - First Aid Box Label | 1 |
| SW0503 | Swabs - Gauze - 5cm x 5cm - 3 Pack | 5 |
| TAF325 | Tape - SENTRYPORE 2.5cm x 9m | 1 |
| TATT25 | Tape - Transparent - 2.5cm x 5m | 1 |
| BDTBLA | Thermal Blanket -185cm x130cm | 1 |
| THDIGT | Thermometer - Budget Digital | 1 |
| BDTC11 | Triangular Bandage - Calico | 5 |
| USF125 | Tweezers - Fine Point - 125mm | 1 |
| SWAW1B | Wipes - Alcohol | 10 |
Marketing
GTIN
9350989005956