Antiseptic Spray 50ml
Antiseptic Spray 50ml
$

7.25
$8.80
Ex Tax:

$6.59
Product Code:
SAVR50
Availability:
In Stock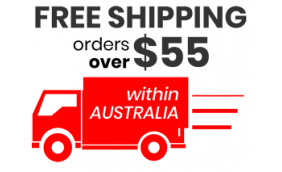 Our Antiseptic Spray 50ml is an essential first aid supply designed to keep you protected against harmful bacteria and germs. This powerful and convenient spray is ideal for treating minor cuts, abrasions, and wounds, ensuring proper wound care in various situations.
*Also available in 25g Tubes or in single use sachets

Use:
This Antiseptic Spray 50ml is formulated with potent ingredients that work effectively to cleanse and disinfect wounds. Simply spray the antiseptic solution directly onto the affected area to help prevent infection and promote faster healing. Its compact size makes it ideal for on-the-go use, allowing you to carry it in your bag, purse, or first aid kit.


Contraindication / Precautions:
While our Antiseptic Spray 50ml is generally safe for use, it is important to follow a few precautions. Avoid spraying the solution near your eyes, mouth, or any open wounds. If irritation occurs or persists, discontinue use and consult a healthcare professional. Keep out of reach of children and store in a cool, dry place.


Important
You must not rely on the information on this site as an alternative to medical advice from your medical physician or another qualified healthcare provider. Consult your healthcare provider immediately if you think that you may have a medical emergency or for the diagnosis and treatment of injuries. Always seek the advice of your physician or another qualified healthcare provider before starting any new treatment or with any questions that you may have regarding a medical condition or injury.