Antiseptic Cream 1g Sachet - Single
Antiseptic Cream 1g Sachet - Single
$

0.80
$0.95
Ex Tax:

$0.73
Product Code:
SAVRC1
Availability:
In Stock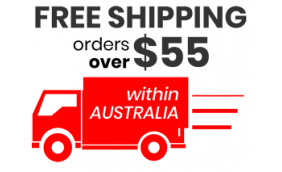 Our Antiseptic Cream 1g Sachet - your trusted companion for first aid needs. This compact and convenient sachet packs a powerful antiseptic punch to effectively treat minor cuts, grazes, and wounds. Proudly made in Australia, our Antiseptic Cream is a must-have addition to any first aid kit.
Contains tea tree oil

Also available in 25g Tube or 50mL Spray

The single-use pack eliminates cross contamination.

Use:
Our Antiseptic Cream is designed to provide quick and efficient relief by preventing infection and promoting faster healing. Simply apply a small amount of the cream to the affected area, ensuring it covers the wound completely. The cream creates a protective barrier, keeping bacteria at bay and reducing the risk of further complications. It is suitable for both adults and children, making it an ideal choice for families.


Contraindication / Precautions:
While our Antiseptic Cream is safe for most individuals, there are a few precautions to keep in mind. It is for external use only and should not be ingested. If the wound is deep, punctured, or shows signs of infection, it is recommended to seek professional medical assistance. Additionally, if you have known allergies to any of the ingredients, please consult a healthcare professional before use.


Important
You must not rely on the information on this site as an alternative to medical advice from your medical physician or another qualified healthcare provider. Consult your healthcare provider immediately if you think that you may have a medical emergency or for the diagnosis and treatment of injuries. Always seek the advice of your physician or another qualified healthcare provider before starting any new treatment or with any questions that you may have regarding a medical condition or injury.