MH8001 Fully Digital 4 Channel High Power TENS/EMS Combo
MH8001 Fully Digital 4 Channel High Power TENS/EMS Combo
$

275.00
$480.00
Ex Tax:

$275.00
Product Code:
TK8001
Availability:
In Stock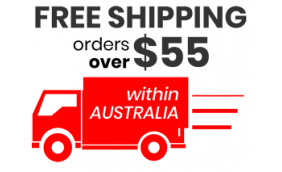 Our Most Powerful TENS/EMS Machine!
4 Channel, Fully Digital, 50 Programs, AC/DC Power - If you want the best, this is it!
34 Professional Quality Deluxe TENS/EMS Pads included!
The MH-8001 is our Professional TENS/EMS machine designed for serious users, athletes, physiotherapists or anyone wanting 4 channels and the highest power output with complete easy of use.
As our most powerful TENS/EMS unit it gives you a huge 100ma output per channel, and being a 4 channel machine you can have up to 8 tens pads running simultaneously!
This unit includes both TENS and EMS functionality and can be used for both pain management (TENS) and muscle stimulation (EMS).
The unit is completely digital, is extremely easy to use and comes configured with a massive 45 preset programs plus space for 5 user configured programs as well for complete flexibility.
With both AC and DC power options you can run the machine from either the supplied AC adaptor or a 9V battery for total portabilty.
The MH-8001 comes with 34 high quality TENS pads, clear and easy to follow instructions and a 3 year machine replacement warranty through us. Just ring and we will organise everything for you.
We offer after sales TENS support on our Toll Free number if you need any help or advice on the best TENS/EMS setting for you.
All our Machines are TGA Licenced - ARTG 216120
Also check out our Frequently Asked Questions about the TENS and EMS machines we provide.
Marketing
GTIN
9350989005536