Rigid Tape 2.5cm x 13.7m
Rigid Tape 2.5cm x 13.7m
Product Code:
TASBJR25
Availability:
In Stock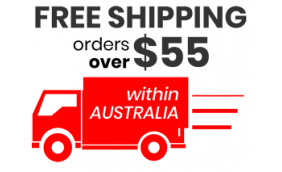 Sportz Strapping Tape is suitable for use by sportspeople and athletes to limit joint movement during high-stress sport activity.
Sportz Rigid Strapping Tape - 2.5cm x 13.7m (Price per roll inc of GST)
Strong adhesive and rigid construction help provide support to joints to help prevent injury during activity.

Applying tape correctly will help minimise excessive joint movement that can cause injury.

Suitable for taping fingers and hands.

For sensitive skin or frequent taping, apply under-wrap first before taping. Do not use directly on skin if skin is sensitive to adhesive tape.

Hand-tearable for faster and ease of application.
Important
You must not rely on the information on this site as an alternative to medical advice from your medical physician or other qualified healthcare provider. Consult your healthcare provider immediately if you think that you may have a medical emergency or for the diagnosis and treatment of injuries. Always seek the advice of your physician or other qualified healthcare provider before starting any new treatment or with any questions that you may have regarding a medical condition or injury.