Rocktape - 5cm x 5m - Black
Rocktape - 5cm x 5m - Black
Product Code:
RTLBLACK
Availability:
In Stock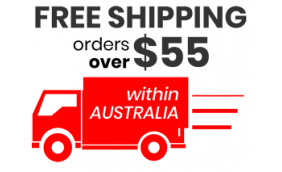 Product Description
Unlike rigid tape, which many people find too stiff and restrictive, Rocktape is stretchy and is quickly becoming the preferred tape used by practitioners and athletes.
Rocktape is more than just a fashion accessory and is a valuable tool to assist with performance enhancement, athlete recovery and injury prevention.  
Key benefits of using Rocktape:
Assists to decrease pain

Assists to reduce swelling and bruising

Provides functional support while allowing full range of movement

Hypoallergenic - no zinc oxide or latex

Water resistant - can be worn for up to 5 days
Key symptoms that Rocktape might assist:
Muscle pain or cramping

Joint pain

Poor posture

Inflammation or bruising

Zinc oxide allergies
Key features of Rocktape:
Stickier, hypoallergenic adhesive 

180% stretch to allow full range of movement

97% cotton, 3% Nylon 6/12, low moisture absorption

The properties of different colours and patterns are the same
Each roll has 5 metres of Rocktape that is 5cm in width.  Included is an instruction sheet for the most popular applications.
Important
You must not rely on the information on this site as an alternative to medical advice from your medical physician or other qualified healthcare provider. Consult your healthcare provider immediately if you think that you may have a medical emergency or for the diagnosis and treatment of injuries. Always seek the advice of your physician or other qualified healthcare provider before starting any new treatment or with any questions that you may have regarding a medical condition or injury.