No 15 Wound Dressing
No 15 Wound Dressing
$

2.25
$6.00
Ex Tax:

$2.05
Product Code:
BDWD15
Availability:
In Stock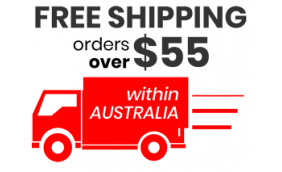 The wound dressings are suitable for bleeding control. They are made from suitable light weight cotton to ensure best suitability in a range of workplace environments.
Gamma irradiated, compressed wound dressing with bandage. Perfect for First Aid.
Our Wound Dressings are a general purpose wound dressing for use in preventing infection and controlling bleeding. Available in sizes to suit wounds from finger injuries to large wounds. The number (13,14 or 15) indicates the size (small, medium or large).

Important
You must not rely on the information on this site as an alternative to medical advice from your medical physician or other qualified healthcare provider. Consult your healthcare provider immediately if you think that you may have a medical emergency or for the diagnosis and treatment of injuries. Always seek the advice of your physician or other qualified healthcare provider before starting any new treatment or with any questions that you may have regarding a medical condition or injury.