K295 - Home and Away Portable First Aid Kit
K295 - Home and Away Portable First Aid Kit
5
4
K295 - Home and Away Portable First Aid Kit
$72.50
$79.00
Ex Tax:

$65.91
FAST FREE DELIVERY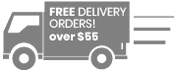 Get FREE delivery to anywhere in
Australia for all orders over $55.00!

Our K295 is great value for money that will allow you to deal with most household accidents or family emergencies.

Purpose:
The K295 First Aid Kit is purpose built for home use but because of the portable box it is also great for the car, 4WD or your Caravan.


Features:
| | | | |
| --- | --- | --- | --- |
| Risk Rating | Low | No. People Covered | Up to 4 |
| Item Count | 38 | Case | Hard Plastic Fishing Box style |
| Type | Portable | Locale | Home |
| colour | Green/Biege | SIZE | L32 x W18 x H16cm Weight 1.5kg |

It provides assistance with:
Wounds, Grazes, Abrasions, Scratches, Cuts, Punctures

Strains, Sprains, Tears, Bruises, Dislocations, Fractures

Scalds and light Burns

Eye Injury

Mouth and Tooth Injury

Exposure to Cold or Heat

Included is the First Aid Kits Australia Basic Hints Guide with information on:
CPR, Choking, Shock, Bleeding, Heart Attack, Stroke, Vital Signs, Allergies, Head Injuries, Diabetes, Asthma, Epilepsy, Venomous Bites and Stings, Poisoning

Other Considerations:
Consider adding a Snake Bite Kit to complete household cover

Have emergency numbers saved in your phone and educate your children on how to ring them



| | |
| --- | --- |
| K295 - Home or Away Compact | QTY |
| Medium Portable Box | 1 |
| Conforming Bandage - 2.5cm x 1.5m | 1 |
| Conforming Bandage - 5cm x 1.5m | 1 |
| Conforming Bandage - 7.5cm x 1.5m | 1 |
| Heavy Crepe Bandage - 10cm x 1.5m | 1 |
| Triangular Bandage Non-Woven - 110cm x 110cm | 2 |
| Combined Dressing - 10cm x 10cm | 1 |
| Combined Dressing - 10cm x 20cm | 1 |
| No. 14 Wound Dressing | 1 |
| Lite Dressing - 7.5cm x 5cm | 1 |
| Lite Dressing - 7.5cm x 10cm | 1 |
| Gauze Swabs - 5cm x 5cm - 3 Pack | 1 |
| Zinc Strapping Tape - 2.5cm x 5m | 1 |
| Tape Wrapped - 1.25cm x 9.1m | 1 |
| Plastic Dressing Strips - 10 Pack | 1 |
| Antiseptic Gel - 1g Sachet | 5 |
| Survival Thermal Blanket | 1 |
| Burnaid Gel - 3.5g Sachet | 1 |
| Eye Pad Sterile Single Use | 2 |
| Sodium Chloride Steri-Tube - 15ml | 5 |
| Nitrile Powder / Latex Free Gloves - 2 Pack | 2 |
| Key Ring CPR Face Mask | 1 |
| Scissors - Surgical - 125mm - Sharp Blunt | 1 |
| Tweezers - 125mm - Fine Point | 1 |
| Safety Pins - 12 Pack | 1 |
| Basic Dressing Pack | 1 |
| Re-sealable Bags for Disposable Use - 3 Pack | 1 |
| First Aid Notes & Instructions | 1 |
| | |
Top Kit for around the home