Eye Bath Cup
Eye Bath Cup
$

0.75
$1.60
Ex Tax:

$0.68
Product Code:
EYEBTH
Availability:
In Stock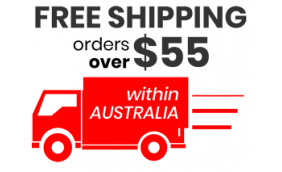 The Eye Bath Cup is an aid to help flush / wipe out foreign bodies from the eye. The eye bath can be used to apply solution if dirt gets into your eyes. The solution will help dislodge and remove the dirt. You can also use the eye bath to apply solution that will soothe dry and tired eyes. It is also used in applying medicated or cleansing solutions to the eyeball.


How to use:
Pour the wash into the eye bath until it's about a third full. Bend your head forward, holding the eye bath by its base. Place the eye bath over your eye and slowly raise your head with your eye open, so wash flows into it. Gently rock your head from side to side for at least 30 seconds.


Important
You must not rely on the information on this site as an alternative to medical advice from your medical physician or other qualified healthcare provider. Consult your healthcare provider immediately if you think that you may have a medical emergency or for the diagnosis and treatment of injuries. Always seek the advice of your physician or other qualified healthcare provider before starting any new treatment or with any questions that you may have regarding a medical condition or injury.