Disposable Asthma Spacer - LiteAire
Disposable Asthma Spacer - LiteAire
$

4.90
$14.95
Ex Tax:

$4.90
Product Code:
DASpacer
Availability:
In Stock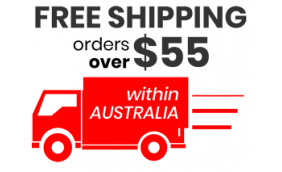 Collapsible MDI Holding (Asthma Puffer) Chamber - An Innovative Alternative
LiteAire's™ unique dual-valved MDI holding chamber design delivers pop-up convenience and effective drug output at a fraction of the cost.
In most clinical settings, the LiteAire MDI holding chamber can reduce costs by replacing existing rigid plastic holding chambers or inefficient spacers with a cardboard alternative. This unique design allows the LiteAire to be reused by a patient over multiple doses and meets and often exceeds the performance of plastic holding chambers.
Dual Valved
Pop-Up to Use
Portable / Stores Flat
Labeled For One Weeks Use
No Natural Latex
Printed with Soy Ink
The LiteAire delivers true value when used in:
Emergency Department / Out Patient Clinic:
For patients requiring the use of a holding chamber for immediate treatment.
Pulmonary Function Testing:
Clean, disposable, ready to use in a truly single patient use environment;
reduces the risks of patient cross-contamination;
designed to accept all MDI's.
Short Term Respiratory Infections:
A cost effective treatment method that meets the short-term needs of the acute respiratory patient.
Compliance Efforts:
Complies with single patient use labeling and regulations, enhanced infection control and greater patient compliance with added convenience and portability.
Important
You must not rely on the information on this site as an alternative to medical advice from your medical physician or other qualified healthcare provider. Consult your healthcare provider immediately if you think that you may have a medical emergency or for the diagnosis and treatment of injuries. Always seek the advice of your physician or other qualified healthcare provider before starting any new treatment or with any questions that you may have regarding a medical condition or injury.