K1005 Wall-mount Food Industry Compliant First Aid Kit
K1005 Wall-mount Food Industry Compliant First Aid Kit
$

459.50
$715.00
Ex Tax:

$417.73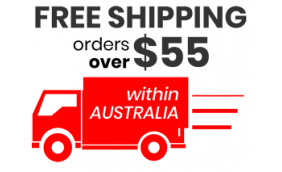 Our K1005 Food Industry Compliant Wall-Mount First Aid Kit is as big as they come. Housed in a durable powder-coated metal cabinet with all stainless steel fittings and containing the very best quality First Aid supplies. It contains blue visual dressings (both adhesive and cohesive), adhesive tape, gloves and additional Burnaid dressings / gel and eye treatments to cover most accidents that will occur in a commercial kitchen or food manufacturer.

Purpose:
The K1005 provides the contents to cover for both Low and High risk kitchens. It is the perfect choice for large commercial kitchens, hotels or food manufacturers.

Features:
| | | | |
| --- | --- | --- | --- |
| Risk Rating | Low / High | No. People Covered | Low Risk up to 50 and High Risk up to 30 |
| Item Count | 185 | Case | Powder-Coated Metal, stainless steel hinges |
| Type | Wall Mountable | Locale | Kitchen / Catering |
| colour | White | SIZE | L41 x W18 x H62cm |

It provides assistance with:
Wounds, Grazes, Abrasions, Scratches, Cuts, Splinters, Punctures, Amputation

Strains, Sprains, Tears, Bruises, Dislocations, Fractures

Scalds, Burns

Eye Injury

Stings, Bites

Included is the First Aid Kits Australia Basic Hints Guide with information on:
CPR, Choking, Shock, Bleeding, Heart Attack, Stroke, Vital Signs, Allergies, Head Injuries, Diabetes, Asthma, Epilepsy, Venomous Bites and Stings, Poisoning

Other Considerations:
If you need a K1005 then most likely you need a Defibrillator.

Quality First Aid Training saves lives.
| | | |
| --- | --- | --- |
| CODE | COMPONENT | QUANTITY |
| SGBCS1 | Aero Cool Spray - 200g | 1 |
| SAVRC1 | Antiseptic sachet-1g | 6 |
| SAVR50 | Antiseptic Spray - 50ml | 1 |
| COB052 | Bandage - Cohesive - Blue - 50mm | 1 |
| BDCF04 | Bandage - Conforming - 10cm x 1.5m | 2 |
| BDCF05 | Bandage - Conforming - 15cm x 1.5m | 1 |
| BDCF01 | Bandage - Conforming - 2.5cm x 1.5m | 4 |
| BDCF02 | Bandage - Conforming - 5cm x 1.5m | 3 |
| BDCF03 | Bandage - Conforming - 7.5cm x 1.5m | 3 |
| BDCH04 | Bandage - Crepe Heavy - 10cm x 1.5m | 2 |
| BDCH05 | Bandage - Crepe Heavy - 15cm x 1.5m | 1 |
| BDWB04 | Bandage - Crepe Hospital - 10cm x 1.5m | 2 |
| BDWB01 | Bandage - Crepe Hospital - 2.5cm x 1.5m | 2 |
| BDWB02 | Bandage - Crepe Hospital - 5cm x 1.5m | 3 |
| BDWB03 | Bandage - Crepe Hospital - 7.5cm x 1.5m | 3 |
| BDTN11 | Bandage - Triangular - Non Woven | 5 |
| SWBDPK | Basic Dressing Pack | 4 |
| SGBS35 | Burn Gel Sachet - 3.5g | 10 |
| PSS003 | Burn Sheet - Polyethylene - Large - 60cm x 90cm | 1 |
| PSS002 | Burn Sheet - Polyethylene - Medium - 20cm x 20cm | 1 |
| PSS001 | Burn Sheet - Polyethylene - Small - 10cm x 10cm | 1 |
| BURNCD | Burns Instruction Card | 2 |
| SWCA05 | Cotton Applicators - 5 Pack | 2 |
| CPRCARD | CPR Card | 1 |
| RM LWC02 | CPR Pocket Mask in Heart Shape Plastic Case | 1 |
| AMB001 | Disposal Bags - 3 Pack | 3 |
| DRBD10 | Dressing - Burn -10cm x 10cm | 2 |
| DRBD20 | Dressing - Burnaid - 20cm x 20cm | 1 |
| DR7575 | Dressing - Burnaid - 75cm x 75cm | 2 |
| CD1010 | Dressing - Combined - 10cm x 10cm | 3 |
| CD2010 | Dressing - Combined - 10cm x 20cm | 3 |
| CD2020 | Dressing - Combined - 20cm x 20cm | 2 |
| CD4320 | Dressing - Combined - 20cm x 40cm | 1 |
| CD9120 | Dressing - Combined - 90cm x 20cm | 1 |
| ISD001 | Dressing - Island - 7.5cm X 5cm | 2 |
| ISD002 | Dressing - Island - 8cm X 10cm | 2 |
| NAL003 | Dressing - Low Adherent, Lite - 7.5cm x 10cm | 2 |
| NAL004 | Dressing - Mediam Lite - 7.5cm x 20cm | 2 |
| NAD003 | Dressing - Non Adherent - 10cm x 10cm | 2 |
| NAD004 | Dressing - Non Adherent - 10cm x 20cm | 2 |
| NAD001 | Dressing - Non Adherent - 5cm x 5cm | 3 |
| NAD002 | Dressing - Non Adherent - 7.5cm x 7.5cm | 2 |
| BDWD13 | Dressing - Wound Dressing - No. 13 | 3 |
| BDWD14 | Dressing - Wound Dressing - No. 14 | 3 |
| BDWD15 | Dressing - Wound Dressing - No. 15 | 2 |
| BBAV7B | Dressing Roll - Blue VISUAL - 7.5cm x 1m | 1 |
| BB5681 | Dressing Strips - Blue Visual - 100 Pack | 1 |
| BABF10 | Dressing Strips - Butterfly Closures - 10 Pack | 1 |
| BAF5015 | Dressing Strips - Fabric - 50 Pack | 1 |
| BAF312 | Dressing Strips - Fabric Knuckle / Fingertip - 12 pack | 1 |
| EYEBTH | Eye Bath Plastic Eggcup Type Blue | 1 |
| EPXIXI | Eye Pad - Sterile Single Use | 5 |
| EYEWPE | Eye Wipe Double-Ended | 2 |
| FC100L | Finger Cots - BLUE, Nitrile, Latex Free- Large (SINGLE) | 100 |
| FANBA6 | First Aid Notes | 1 |
| NSBOWL150 | Gallipot 150ml Clear PP | 1 |
| SW7503 | Gauze Swabs - 7.5cm x 7.5cm - 3 Pack | 5 |
| GNL1000 | Gloves - Blue, Latex Free - 2 pack - 5 Pairs | 2 |
| HCAHC5001 | Hot Cold Pack - with cover - 29cm x 12cm | 1 |
| ICP001 | Instant Ice Pack - Large | 1 |
| ICP003 | Instant Ice Pack - Small | 2 |
| NKID10 | Kidney Dish | 1 |
| NSMM30 | Medicine Measure | 1 |
| KEMODL | Metal Cabinet - Modular - Large | 1 |
| SNOTEB | Note Book & Pen | 1 |
| TAF312 | Paper Tape - Hypoallergenic, Non Woven - 1.25cm x 9.1m | 1 |
| TORCH1 | Penlight Diagnostic Examination Torch | 1 |
| SWPS1B | Povidone Iodine Swab | 100 |
| UTSP12 | Safety Pins - 12 pack | 1 |
| SODI250 | Saline - 250ml Bottle with Eye Flushline | 1 |
| SODI15 | Saline - Eye Wash & Wound Solution- 15mL | 10 |
| US13SB | Scissors - Sharp, Blunt - 125mm | 1 |
| NS500M | Sharps Container - 500ml | 1 |
| SPLALY2 | Splint - 9 Inch (22 x 11cm) | 1 |
| UTS100 | Splinter Probes - 5 Pack | 4 |
| SDFALL | Sticker - Large - First Aid Box Label | 1 |
| TAF325 | Tape - SENTRYPORE 2.5cm x 9m | 1 |
| BB5682 | Tape - Strapping, Blue - 2.5cm x 5m | 1 |
| TATT25 | Tape - Transparent - 2.5cm x 5m | 1 |
| TAZT12 | Tape - Zinc Strapping - 1.25cm x 5m | 1 |
| TAZT25 | Tape - Zinc Strapping - 2.5cm x 5m | 1 |
| BDTBLA | Thermal Blanket -185cm x130cm | 2 |
| THDIGT | Thermometer - Budget Digital | 1 |
| BDTC11 | Triangular Bandage - Calico | 5 |
| USF125 | Tweezers - Fine Point - 125mm | 1 |
| SWAW1B | Wipes - Alcohol | 10 |