Baby and Toddler First Aid Kit
Baby and Toddler First Aid Kit
$

54.50
$93.50
Ex Tax:

$49.55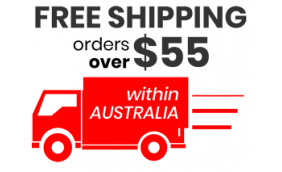 Our K1B Baby / Toddler First Aid Kit is what every parent is after in time of stress. This has all the right components to help you out when you most need it.

Purpose
The K1B provides immediate access to treat most injuries that your baby might encounter. We have also thrown in some nappy bags and wipes that will help you out in the time of need. It is also packed with everything you need to fix up those scratches and bumps that receive with kids and outdoors.


Features
| | | | |
| --- | --- | --- | --- |
| Risk Rating | Toddler | No. People Covered | 1 |
| Item Count | 28 | Case | Soft |
| Type | Softpack | Locale | Home |
| Size | Compact | Colour | Green |

Included is the First Aid Kits Australia Basic Hints Guide with information on:
Venomous Bites and Stings, CPR, Choking, Shock, Bleeding, Heart Attack, Stroke, Vital Signs, Allergies, Head Injuries, Diabetes, Asthma, Epilepsy, Poison

Other Considerations:
A more comprehensive First Aid Kit should be considerd to cover the family home.

Purchase the kit but invest in First Aid Training. This may save your childs life.

| | |
| --- | --- |
| K1B - Baby & Toddler First Aid Kit | QTY |
| Cartoon Dressing Strips - 100 Pack | 1 |
| Conforming Bandage - 5cm x 1.5m | 2 |
| Triangular Bandage - Non Woven | 1 |
| No. 13 Wound Dresing | 1 |
| First Aid Notes and Instructions | 1 |
| Nitrile BLUE Latex Free Gloves - 2 Pack | 2 |
| Instant Ice Pack - Small | 1 |
| Envelope First Aid Bag - 300mm x 270mm | 1 |
| Non Adherent Dressing - 5cm x 5cm | 2 |
| Thermometer - Digital | 1 |
| Itch Relief Cream - 1g Sachet | 2 |
| Sodium Chloride Steri-tube - 15ml | 2 |
| Gauze Swab - 7.5cm x 7.5cm - 3 Pack | 2 |
| Hand Sanitiser 60ml | 1 |
| Tweezers - Fin Point - 125mm | 1 |
| Splinter Probes - 5 Pack | 2 |
| Baby Wipes - 20 Travel Pack | 1 |
| Cuticle Scissors - Curved 90mm | 1 |
| CPR Mask | 1 |
| Non-Alcohol Wipes | 2 |