K110 Air Travel First Aid KIt
K110 Air Travel First Aid KIt
$

32.00
$38.50
Ex Tax:

$29.09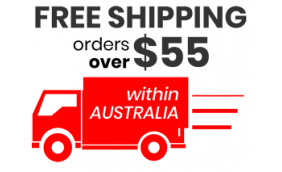 Our K110 First Aid Kit is designed for Air Travel and the restrictions that commercial operators have put on your carry on luggage. This kit has no metal objects or liquids over 100ml so you will not get caught through the airport screening.

Purpose:

The K110 is a perfect travel First Aid Kit that will have you prepared for anything that may happen on the ground or in the air whilst around the airport waiting for your flight.

Features:
| | | | |
| --- | --- | --- | --- |
| Risk Rating | n/a | No. People Covered | Single |
| Item Count | 21 | Case | Flip Open Soft Case |
| Typ | Soft pack | Locale | Airport / Light Travel |
| colour | Red | size | L20 x W7 x H13 Weight 500g |

It provide assistance with:
Wounds, Grazes, Abrasions, Scratches, Cuts, Splinters, Punctures

Strains, Sprains, Tears, Bruises, Dislocations, Fracture

Eye Injury

Hand and CPR Hygiene

Thermal Shock


Included is the First Aid Kits Australia Basic Hints Guide with information on:

CPR, Choking, Shock, Bleeding, Heart Attack, Stroke, Vital Signs, Allergies, Head Injuries, Diabetes, Asthma, Epilepsy, Venomous Bites and Stings, Poisoning


Other Considerations:
Always carry some hand gel or wipes.

First Aid saves lives.
| | | |
| --- | --- | --- |
| CODE | COMPONENT | QUANTITY |
| BDCF03 | Bandage - Conforming - 7.5cm x 1.5m | 1 |
| BDTN11 | Bandage - Triangular - Non Woven | 1 |
| RM LWC05G | CPR Mask - Keyring - FAKA Logo - Green | 1 |
| BDWD13 | Dressing - Wound Dressing - No. 13 | 1 |
| BAP025 | Dressing Strips - Plastic - 25 Pack | 1 |
| EPXIXI | Eye Pad - Sterile Single Use | 2 |
| FANBA6 | First Aid Notes | 1 |
| GNL200 | Gloves - Blue, Latex Free - 2 Pack | 1 |
| GB50ml | Hand Gel - Germ Buster Anti-Bacterial Clip-On 60ml | 1 |
| KE156G | K156 First Aid Bag Empty - GREEN | 1 |
| PMVMDL | Label - Primivo Manufacturer Declaration | 1 |
| TAF312 | Paper Tape - Hypoallergenic, Non Woven - 1.25cm x 9.1m | 1 |
| SODI15 | Saline - Eye Wash & Wound Solution- 15mL | 5 |
| SW0503 | Swabs - Gauze - 5cm x 5cm - 3 Pack | 1 |
| BDTBLA | Thermal Blanket -185cm x130cm | 1 |