Blue Strapping Tape - 2.5cm X 5m
Blue Strapping Tape - 2.5cm X 5m
$

12.65
$14.00
Ex Tax:

$11.50
Product Code:
BB5682
Availability:
In Stock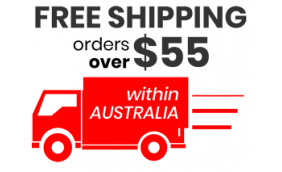 Sports Tape - Single Blue roll 2.5cm x 5m
Aggressive adhesion for easier application & longer wear time

Made from gentle cotton & elastane fabric

Features a 100% medical grade hypoallergenic acrylic adhesive

Totally latex free

Breathable

Water resistant

Similar elasticity to skin

Does not limit range of motion

Important
You must not rely on the information on this site as an alternative to medical advice from your medical physician or other qualified healthcare provider. Consult your healthcare provider immediately if you think that you may have a medical emergency or for the diagnosis and treatment of injuries. Always seek the advice of your physician or other qualified healthcare provider before starting any new treatment or with any questions that you may have regarding a medical condition or injury.