Waterproof Dressing - Pad Size: 10 x 12cm - Single
Waterproof Dressing - Pad Size: 10 x 12cm - Single
$

1.95
$5.00
Ex Tax:

$1.95
Product Code:
ISC003
Availability:
In Stock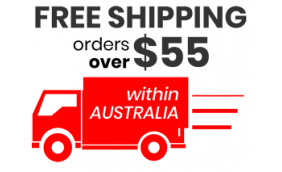 AsGUARD® Clear Film Dressing and Roll is a transparent adhesive polyurethane film with high moisture vapour permeability which adheres to the skin to form a comfortable and flexible water resistant barrier. Its high moisture vapour permeability allows the skin to breathe, assisting in the healing process.
• adheres to the skin
• forms a flexible, comfortable layer
• is a water resistant barrier
• allows skin to breath
• assists in the healing process
Important
You must not rely on the information on this site as an alternative to medical advice from your medical physician or other qualified healthcare provider. Consult your healthcare provider immediately if you think that you may have a medical emergency or for the diagnosis and treatment of injuries. Always seek the advice of your physician or other qualified healthcare provider before starting any new treatment or with any questions that you may have regarding a medical condition or injury.