Motor Vehicle – Breakdown Safety Kit
Motor Vehicle – Breakdown Safety Kit
$

165.00
$242.00
Ex Tax:

$150.00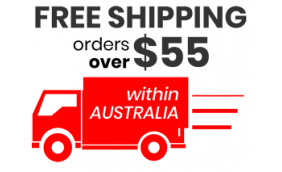 Our Motor Vehicle Breakdown Safety Kit is designed to ensure you are prepared in the event of a roadside emergency or if you have a breakdown; day or night.
Australian Roads are dangerous. If you are involved in an accident, arrive at the scene of an accident or suffer a breakdown it is important to have the right hi vis equipment/signage to make the scene as safe as possible for you and other motorists while you await further assistance.
Our comprehensive First Aid Kit will ensure you are prepared to treat minor/moderate injuries, our Emergency Hand Crank Torch/USB Phone Charger doesn't need batteries so it will always work when you need it. If your phone is flat/low on power you will be able to power a mobile device to call for help.
Ideal for all motorists including delivery drives, couriers, transport, taxi Uber and ride share, as well as family cars.
Kit Contents:
1. Car First Aid Kit - Softpack (Items 30 - Individual Components 70)
2. Safety Warning Triangle
3. Hi-Vis Vest (Day/Night)
4. Emergency Hand Crank Torch/USB Phone Charger/Radio
5. Fire Extinguisher 1.5kg with Nozzle (Includes mounting bracket)
Supplied in a sealable container for compact storage in your vehicle.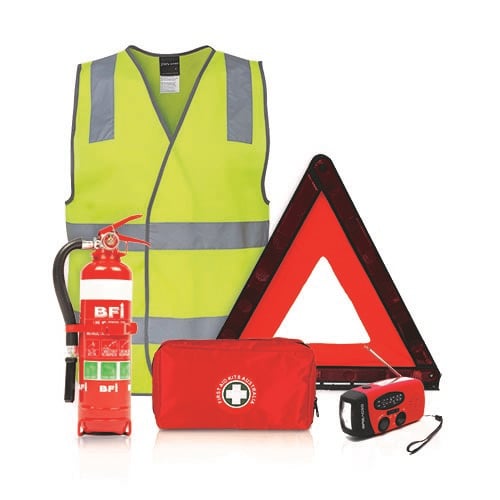 | | |
| --- | --- |
| car - first aid kit contents | QTY |
| Medium Folding First Aid Kit Bag | 1 |
| Conforming Bandage - 5cm x 1.5m | 1 |
| Conforming Bandage - 7.5cm x 1.5m | 1 |
| Heavy Crepe Bandage - 10cm x 1.5m | 2 |
| Calico Triangular Bandage - 155cm x 110cm | 1 |
| Combined Dressing - 10cm x 20cm | 1 |
| Lite Dressing - 7.5cm x 5cm | 1 |
| Lite Dressing - 7.5cm x 10cm | 1 |
| Paper Tape Wrapped - 1.25cm x 9.1m | 1 |
| Eye Pad Sterile Single Use | 2 |
| Fabric Dressing Strips - 25 Pack | 1 |
| Keyring CPR Face Mask | 1 |
| Sodium Chloride Steri-tube | 5 |
| Nitrile Powder Free Blue Gloves - 2 Pack | 2 |
| Tweezers - 125mm - Fine Point | 1 |
| Scissors - Surgical - 125mm - Sharp Blunt | 1 |
| Splinter Probes | 5 |
| No 14. Wound Dressing | 1 |
| Instant Ice Pack | 1 |
| Re-sealable Bags for Disposable Use - 3 Pack | 1 |
| Safety Pins - 12 Pack | 1 |
| Survival Thermal Blanket | 1 |
| First Aid Notes and Instructions | 1 |
| Wipes - Alcohol | 10 |
| Total | 34 |
Marketing
GTIN
9350989005918