COVID-19 Rapid Antigen Oral Test Kit - Single (In Stock)
COVID-19 Rapid Antigen Oral Test Kit - Single (In Stock)
$

3.95
$22.00
Ex Tax:

$3.59
Product Code:
COVIDRAT3
Availability:
In Stock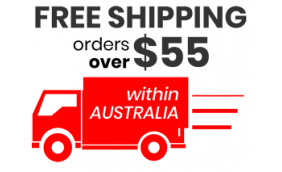 The All Test COVID-19 Antigen Oral Test is an easy-to-use non-invasive technology enabling rapid self testing.
The test is fast, easy and comfortable alternative to a nasal swab. (CURRENT EXPIRY DATE 01/24)
Features:
-Easy to use with results in 15 minutes
-Suitable for ages 2 & above
-Tests for children and young people should be used with an adult
-ARTG Registration No. 376310
-The Therapeutic Goods Association (TGA) list this test as having HIGH sensitivity
Product Contents:
Test Device
Biosafety Bag
Buffer
Collection Device
Package Insert
Negative test results do not exclude infection with COVID-19 (so face masks, social distancing and good hygiene practice must be maintained)
Positive test results or symptomatic persons should follow your local governments health advice.
For more information regarding TGA rules and regulations, please see the link below: https://www.tga.gov.au/qas-conditions-supply-rapid-antigen-tests