KREFIT3 - High Risk First Aid Kit - REFIT
KREFIT3 - High Risk First Aid Kit - REFIT
$105.00
$285.00
Ex Tax:

$95.45
FAST FREE DELIVERY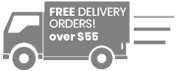 Get FREE delivery to anywhere in
Australia for all orders over $90.00!
KREFIT3 High risk refit kit for factory or manufacturing first aid kits. This is suitable to Restock the K450, K900 and the K1000. Remember to audit your kit on a regular basis to ensure it matches the original content list.
| | |
| --- | --- |
| HIGH RISK Top Up First Aid Kit | QTY |
| Key-Ring CPR Mask | 1 |
| Nitrile Powder Free Blue Gloves - 2 Pack | 10 |
| Gauze Swab - 5cm x 5cm - 2 Pack | 3 |
| Sodium Chloride - 15ml Steri-tube | 10 |
| Alcohol Wipes | 6 |
| Cotton Applicators - 100 Pack | 1 |
| Splinter Probes - 5 Pack | 2 |
| Antiseptic Spray - 50ml | 1 |
| Non Adherent Dressing - 5cm x 5cm | 2 |
| Non Adherent Dressing - 10cm x 10cm | 1 |
| Non Adherent Dressing 10cm x 20cm | 1 |
| Conforming Bandage - 5cm x 1.5m | 2 |
| Conforming Bandage - 7.5cm x 1.5m | 2 |
| Conforming Bandage - 10cm x 1.5m | 2 |
| Hospital Crepe Bandage - 2.5cm x 1.5m | 2 |
| Hospital Crepe Bandage - 5cm x 1.5m | 2 |
| Hospital Crepe Bandage - 7.5cm x 1.5m | 2 |
| Heavy Crepe Bandage - 10cm x 1.5m | 2 |
| Heavy Crepe Bandage - 15cm x 1.5m | 1 |
| Non Stretch Hypoallergenic Transparent Tape - 2.5cm | 1 |
| Safety Pins - 12 Pack | 1 |
| No. 13 Wound Dressing | 2 |
| No. 14 Wound Dressing | 2 |
| No. 15 Wound Dressing | 2 |
| Combined Dressing - 10cm x 10cm | 2 |
| Combined Dressing - 10cm x 20cm | 2 |
| Combined Dressing - 20cm x 43cm | 1 |
| Lite Dressing - 7.5cm x 5cm | 2 |
| Lite Dressing - 7.5cm x 10cm | 2 |
| Lite Dressing - 7.5cm x 20cm | 1 |
| Dressing Roll - 7.5cm x 1m | 1 |
| Burn Dressing - 75cm x 75cm | 1 |
| Paper Tape Wrapped - 1.25cm x 9.1m | 1 |
| Fabric Dressing Strips - 50 Pack | 2 |
| Disposal Bags - 3 Pack | 2 |
| Calico Triangular Bandage - 155cm x 110cm | 5 |
| Survival Thermal Blanket | 1 |
| Eye Pad Sterile Single Use | 5 |
| Zinc Strapping Tape - 2.5cm x 5m | 1 |
| Burn Gel Sachet - 3.5ml | 10 |
| Instant Ice Pack - Small | 2 |
| Basic Dressing Pack | 2 |
| Burn Gel Dressing - 10cm x 10cm | 1 |
| First Aid Notes Instruction | 1 |
| | |
| Total | 101 |
BIG SAVINGS on REFIT KITS